I'm not sure whether to be ashamed or proud of the fact that my turkey leftover recipes are better than the actual turkey was on Thanksgiving. Seriously, if you are all out of leftover turkey, you should go buy another one and roast it so that you can try out some of the turkey recipes I'll be posting over the next few weeks. I have had so much fun creating them and they are all delicious!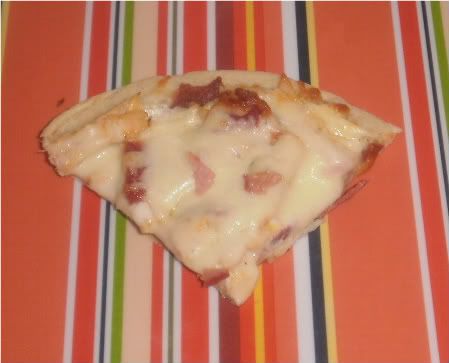 I'm kicking off my turkey leftover recipes with my favorite one of the bunch. If there is a way to turn something into pizza, I'll figure it out (look for Nutella S'more's Pizza coming soon!). We are serious pizza lovers here and its so simple and fast. I made this as a mini pizza but if you are inclined to make a whole pizza, be my guest. It would be just as easy. The measurements I give are mostly estimates, there are no exacts with pizza. You just throw on your toppings and lots of cheese and you're done! So if you're making a whole pizza, just make sure you have extra of all the ingredients listed below. I promise you can't mess this up, the combination of the turkey, bacon, ranch and provolone is a winner!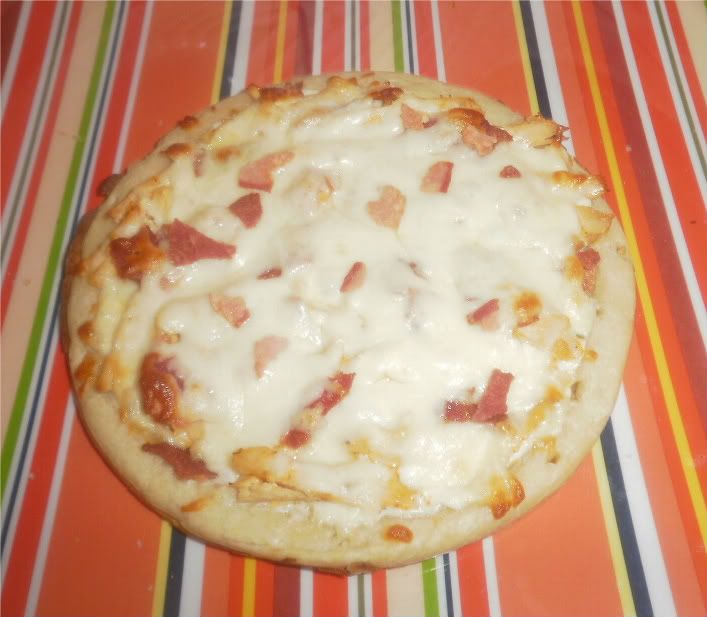 Turkey, Bacon, Ranch Pizza
1/2C cooked turkey, shredded or cut into bite size pieces
2 slices cooked bacon, broken into small pieces
1/4C ranch dressing
1/2C shredded provolone cheese
1 mini pizza crust
Directions:
Preheat oven to 425.
Spread ranch dressing on pizza crust.
Top with turkey and bacon.
Sprinkle with cheese.
Bake for 10 - 15 mins until cheese is melted.