Remember
Mini Pumpkin Fluff Pies
that I posted a few weeks ago? Well here is another way to use up that pumpkin fluff, if you haven't already devoured it with your finger...I mean, spoon. When I was following the Weight Watchers program, one of my favorite low point desserts was an ice cream sandwich made with graham crackers and fat free cool whip. You just spoon some in between the two grahams, freeze and enjoy.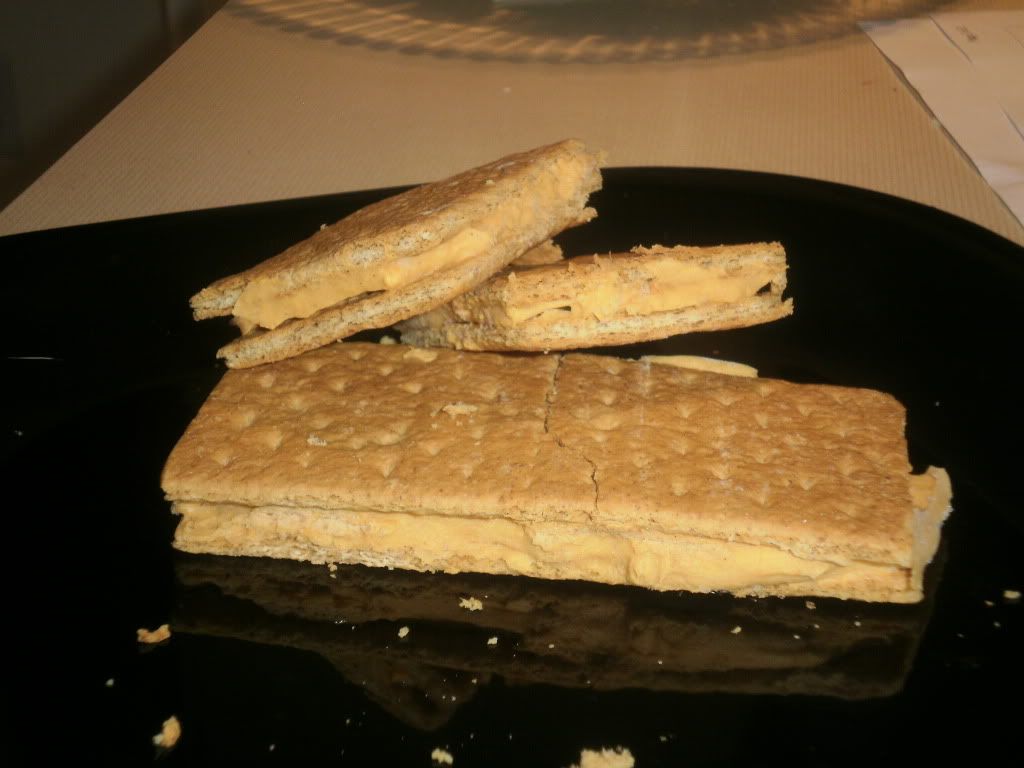 This is the exact same concept, using pumpkin fluff instead of plain cool whip. An ice cream sandwich for
Fall
! I often see pumpkin ice cream out this time of year, and I'd be willing to bet you could substitute that for the pumpkin fluff if you were feeling indulgent. I like to use the pumpkin fluff because its more figure friendly, but either way, you'll have a winning dessert!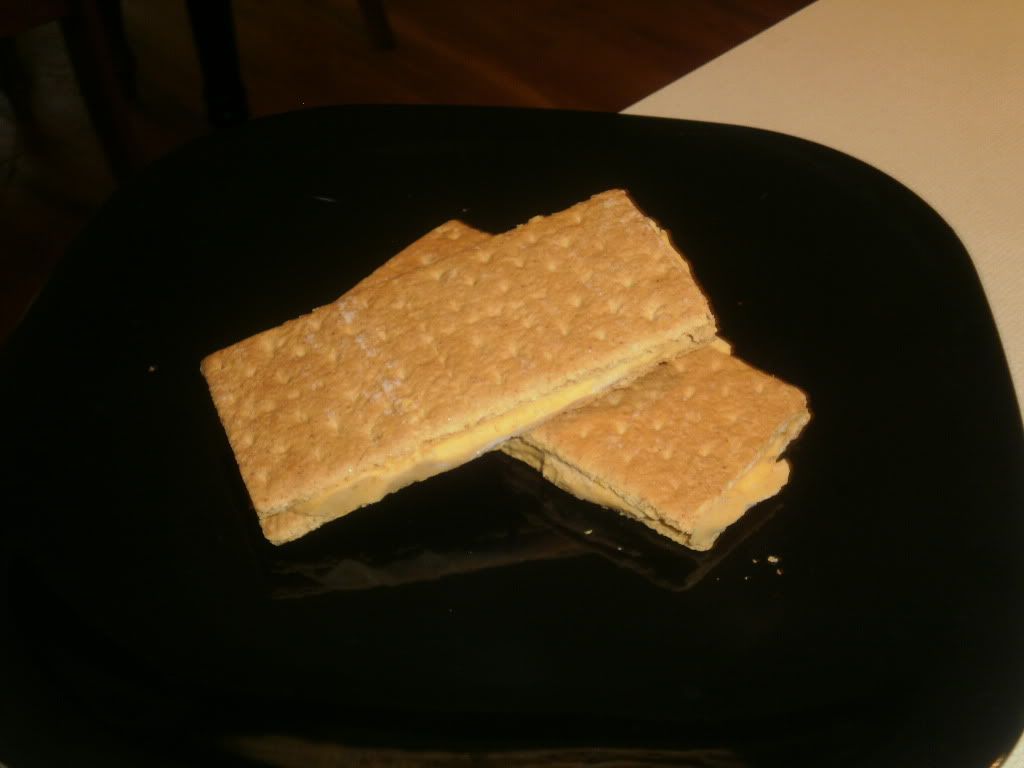 Pumpkin 'Ice Cream' Sandwich
Pumpkin Fluff (Recipe

HERE

)

Graham crackers
Directions:
These are tough, so make sure you're paying attention.
Spread pumpkin fluff in between two graham crackers.
Freeze for at least 30 minutes and enjoy! (I wrap them individually in cellophane and pop them in the freezer)