I've been thinking that I should come up with a rating system for how much I love each recipe I post, and then I realized that on a scale of 1-10, most of them would be 10's or close! I honestly only post recipes that I love, but I realize how ridiculous I probably sound posting everyday about how much I love "today's recipe." But its true, and I really am excited about everything that I post otherwise it wouldn't make the cut, and there are many flops that haven't.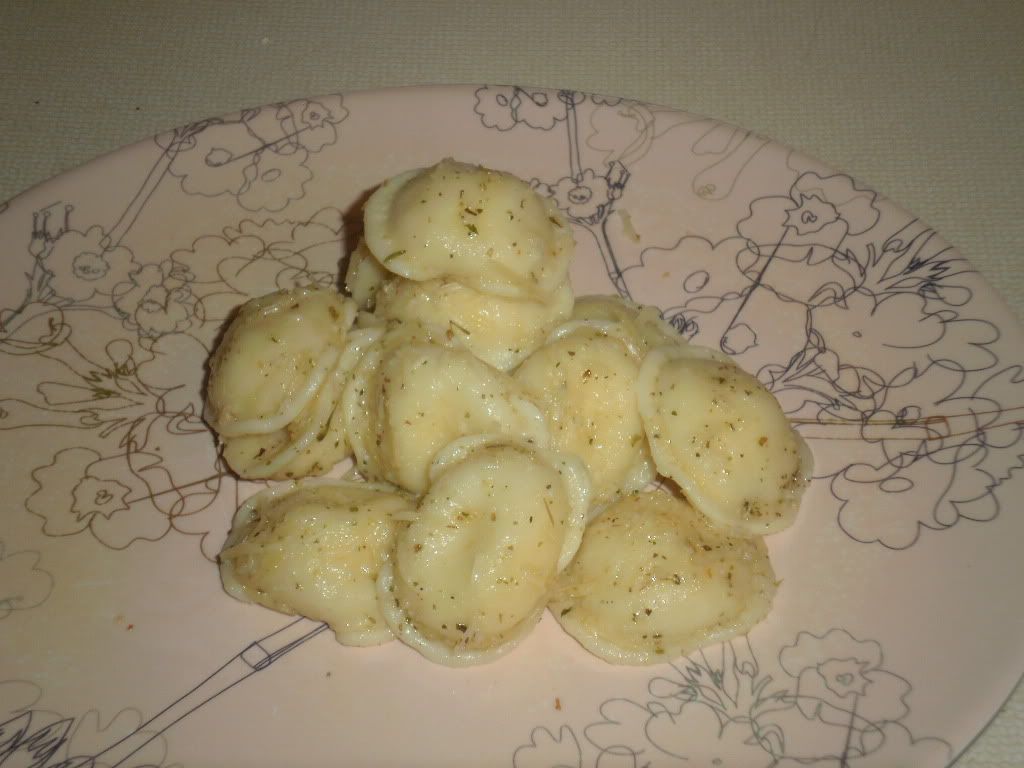 This is one of those recipes that you'll probably look at and say "well, what's so special about that?" You'll have to try it to find out! Sometimes less really is more and while this recipe may be lacking in ingredients (a quality that I quite admire!) it certainly has no shortage on flavor. I served this pasta with a side of garlic-butter asparagus, which you can bet will be making its way here soon!
Parmesan Herb Ravioli
1 package ravioli, roughly 1-1.5lbs (any kind you like, I used a basic cheese ravioli)
2T olive oil
1/2t italian seasoning
1t garlic salt
1/2C parmesan/romano cheese blend
Directions:
Cook pasta according to directions.
Toss ravioli with olive oil and then mix in herbs and cheese.