Need a super duper easy, yet fancy finger food to serve at your next event? Look no further! (Do I sound like an infomercial yet?) These crostini take no longer than about fifteen minutes to prepare and they are
highly
addictive. Don't say you weren't warned.
These are fantastic right out of the oven and also great at room temperature, so you don't have to worry about keeping them warm. I think I actually prefer them room temperature. If you aren't a fan of feta cheese you could substitute goat cheese. I'm sure you could substitute any cheese you like, but the tanginess of feta really works well in combination with the sun-dried tomatoes. Best of all...only three ingredients, my kind of recipe!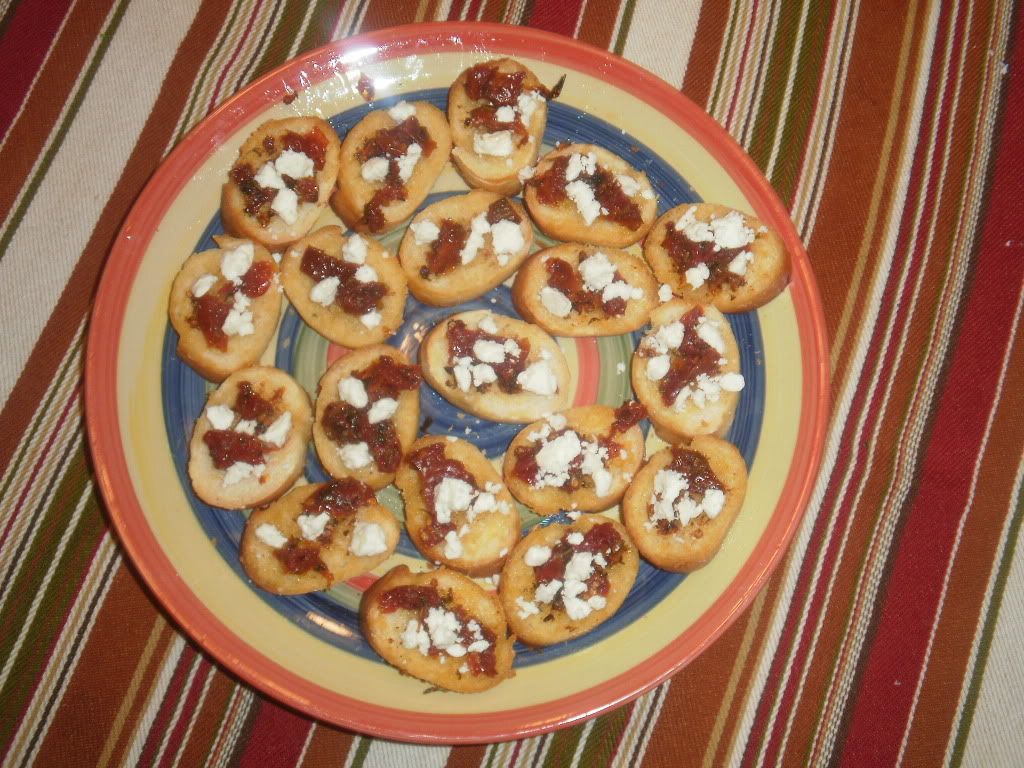 Sun-Dried Tomato & Feta Crostini
1 loaf of french bread, cut into 1/2-3/4 inch slices
1 container of feta cheese (I buy the reduced fat kind!)
1 jar of sun-dried tomatoes in oil
Directions:
Preheat oven to 400.
Arrange sliced bread on a baking sheet.
Using the oil from the sun-dried tomato jar (or you can use regular olive oil, but the oil from the jar has so much more flavor!) take a brush and lightly brush the tops of the toasts with oil.
Bake for 5-10 minutes until crisp.
While those are baking, chop the sun-dried tomatoes into small chunks.
Top the crostini with the tomato pieces and a sprinkle of feta.