These delicious little poppers came out of a recipe fail. Isn't it funny how that happens sometimes? I posted
Calzones
last week, for which I used store-bought pizza dough. I planned to divide it in four balls and then roll those out into flat disks to make my calzones. I quickly learned that store bought pizza dough
really
only likes to roll out in the way it was designed to. So I thought crap, what am supposed to do with this big ball of dough!? And, today's recipe was born.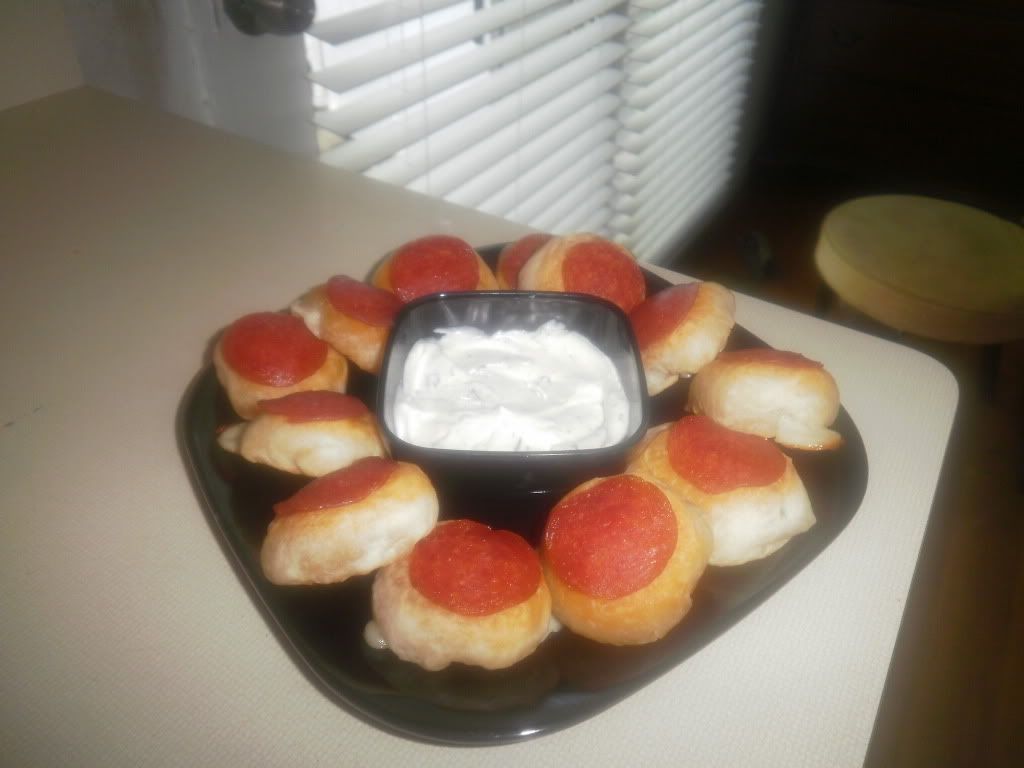 I find that any combination of cheese, dough and pepperoni is pretty much a safe bet. I served these up with some homemade ranch dipping sauce (which I will post soon) and they disappeared within minutes! In light of Halloween, I found myself thinking that these looked like little eye balls! You could pop a sliced green or black olive right in the center of each pepperoni and have a spooky little eyeball snack, that your guests can dip in "blood" (better known as marinara sauce) for your Halloween party this year!
Pepperoni Poppers
1 can thin crust pizza dough
4-5 pieces of string cheese
pepperoni
ranch or marinara for dipping
Directions:
Separate the pizza dough into 15-20 small balls, around golf ball sized or a little smaller.
Cut the string cheese into 4-5 pieces and stuff into the center of each dough ball. Seal the cheese inside the ball.
Lay on greased baking sheet and press down slightly.
Place a pepperoni on top of each ball.
Bake at 425 for 15-20 minutes until golden brown and cooked through.