Since discovering Cauliflower Pizza Crust, I've been experimenting with all sort of different toppings. I came across this recipe and it originally called for a store bought pizza crust. Pfft! We don't buy those anymore, its cauliflower all the way at my house. I did some tweaking, to make this more points friendly and I was shocked at how delicious the final product was.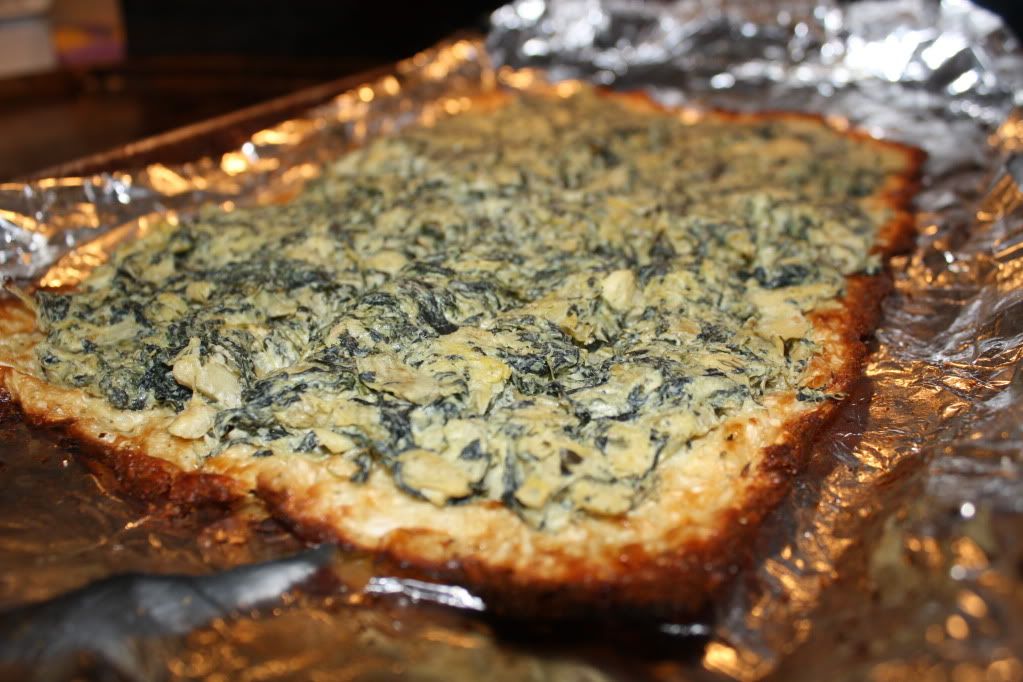 This is a mixture that you could use as a dip if you wanted, or you could just eat it with a spoon. You should just eat it with a spoon. My husband, who is always very candid about his feelings for my cooking (which I appreciate!) told me that this tasted just like spinach dip from a place like Outback. He gets to stay! So whether you try this as a flatbread or just as a dip, you won't be disappointed either way!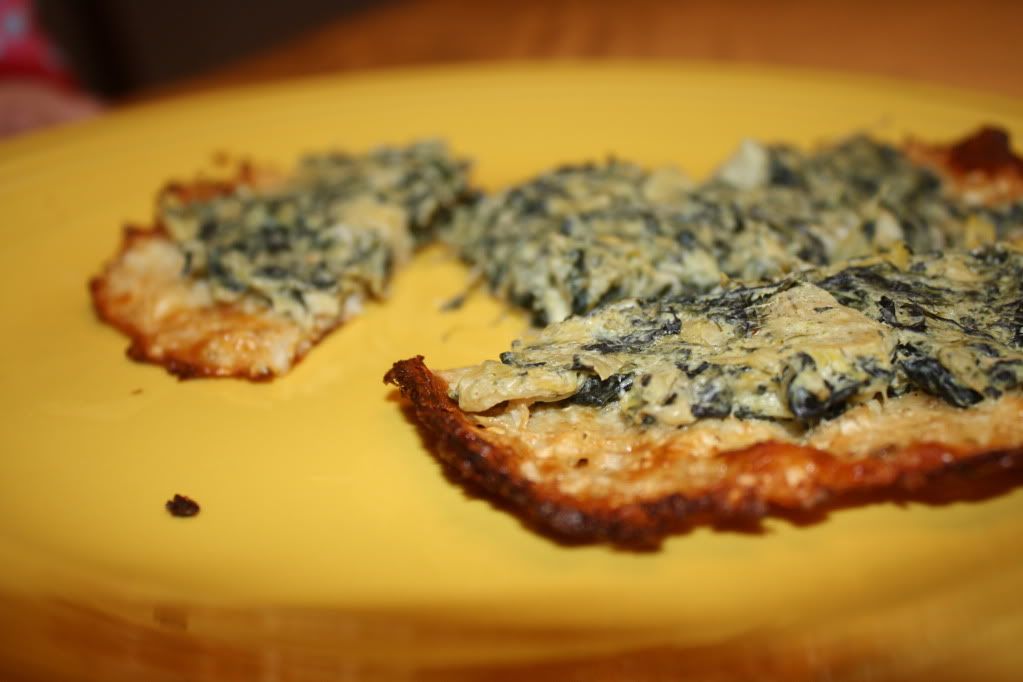 Spinach-Artichoke Flatbread
(8 servings @ 3pts a piece if you use the cauliflower pizza crust)
1 cauliflower pizza crust, prebaked (or store bought pizza crust if you prefer)
1T chopped garlic
10oz frozen, chopped spinach - thawed and drained/squeezed dry
14oz can artichoke hearts, chopped
4oz reduced fat cream cheese
8oz fat free sour cream
1/2C parmesan cheese
Directions:
Prepare pizza crust and prebake.
Spray a skillet with non-stick cooking spray.
Saute garlic for 3-4 minutes, then add spinach and artichokes, cook for another 5 minutes.
Add in parmesan cheese, cream cheese, sour cream and salt/pepper to taste.
Allow mixture to come together for about 10 minutes.
Spread the mixture evenly over the crust and bake for 8-10 minutes. You can add extra shredded cheese on top if you wish, but I personally don't think it needs it!
Linked:
Monday Mania