Happy Valentine's Day! I just couldn't fit all that in the post title. Whew.
Okay, announcement first. The Pie Hole is going on a little diet in hopes to drop some of that honeymoon weight, plus a few extra pounds. We have a family beach trip planned in July and by then I hope to lose at least 20 pounds, who's with me? Don't all raise your hands at once. What if I promise you can still eat stuff like this: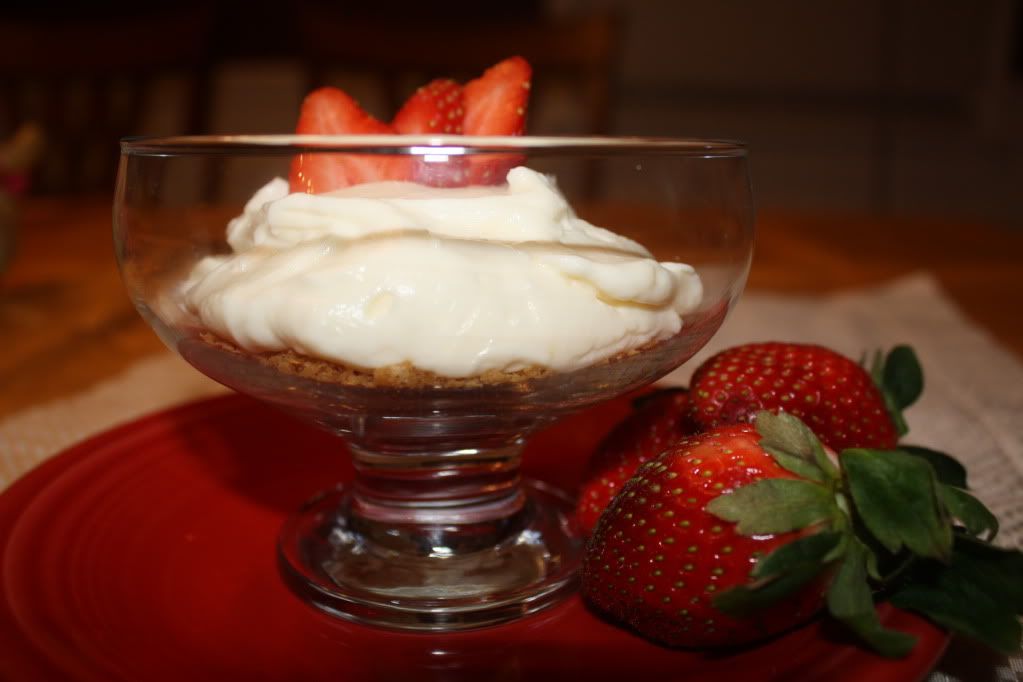 Does that convince you to stick around?
All this really means is that there will be more figure friendly recipes posted around here in the coming months, but not to worry, I'll still indulge you too, especially since I have many, many recipes waiting in the queue that were there long before this whole diet (blah) thing took effect. Most of these recipes will be centered around the Weight Watchers program, my go-to plan when I am serious about dropping some pounds. But, even if you aren't following the plan (or looking to lose weight) I can promise that these meals will still be delicious!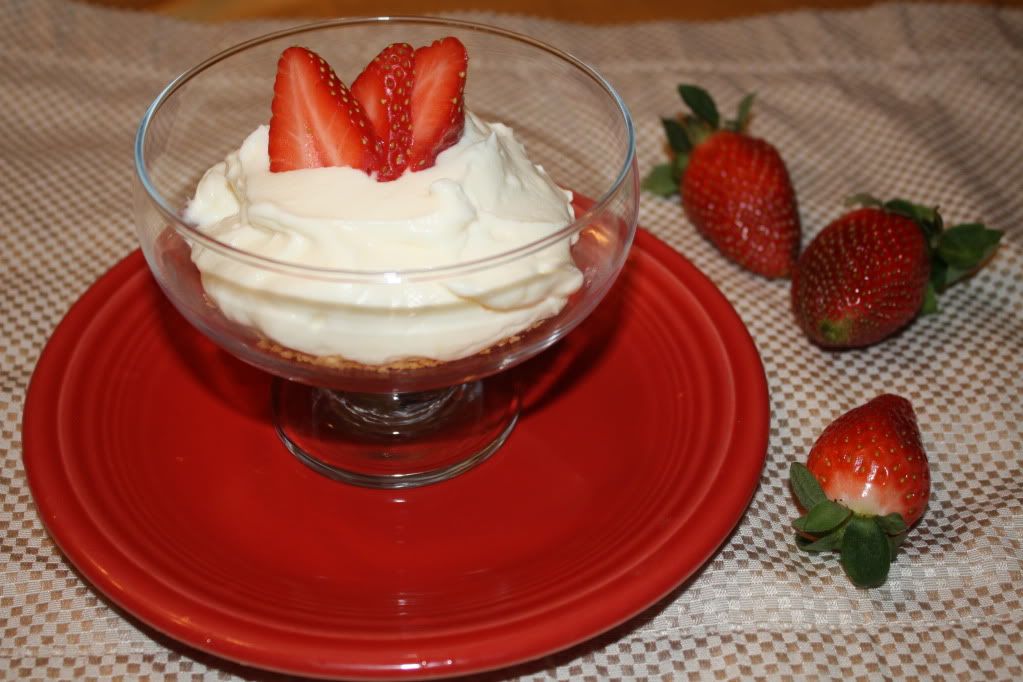 Getting on with your regularly scheduled program. You're probably asking yourself, "Self, did she just say she's going to post healthy recipes and the post of the day is White Chocolate Cheesecake???" You are correct! This recipe makes two servings, perfect for you and your Valentine this evening. The other exciting thing about this recipe is that its really more of a method. I recently learned of mixing yogurt and sugar free, fat free pudding mix together to make a delicious breakfast, snack or dessert. Its divine! I don't really even like yogurt, but I'm addicted to this. The flavor combinations are endless and it tastes more like a mousse than a yogurt. I made this one out of pistachio pudding!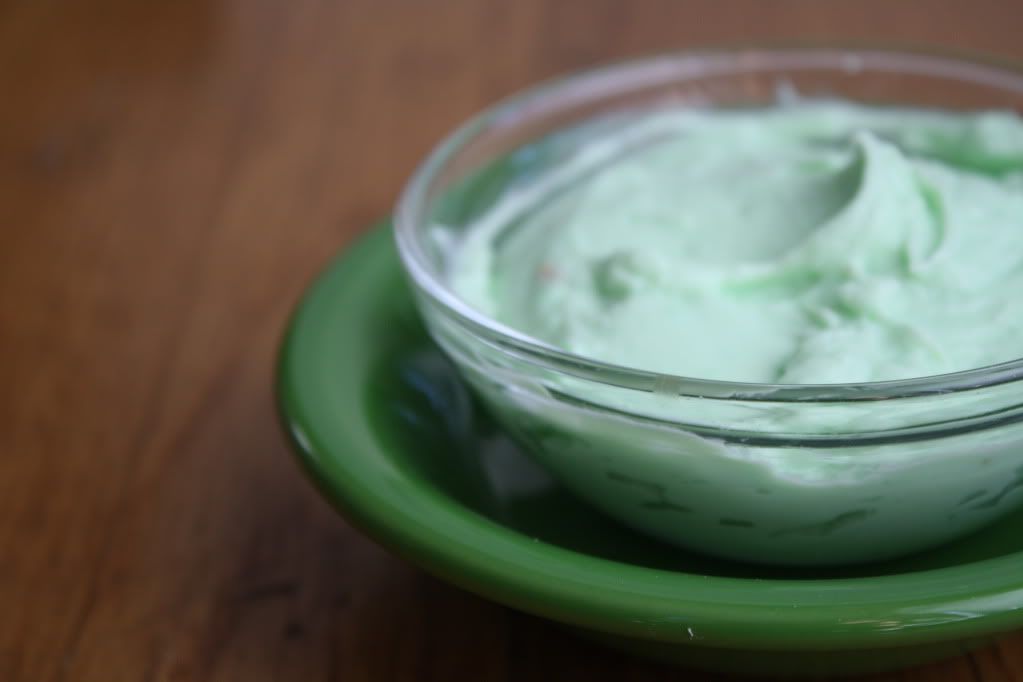 I chose to mix part cheesecake pudding and part white chocolate pudding into my yogurt for my "cheesecake" to make it White Chocolate Cheesecake. But you could do chocolate + cheesecake, strawberry + cheesecake, banana + cheesecake. Go crazy!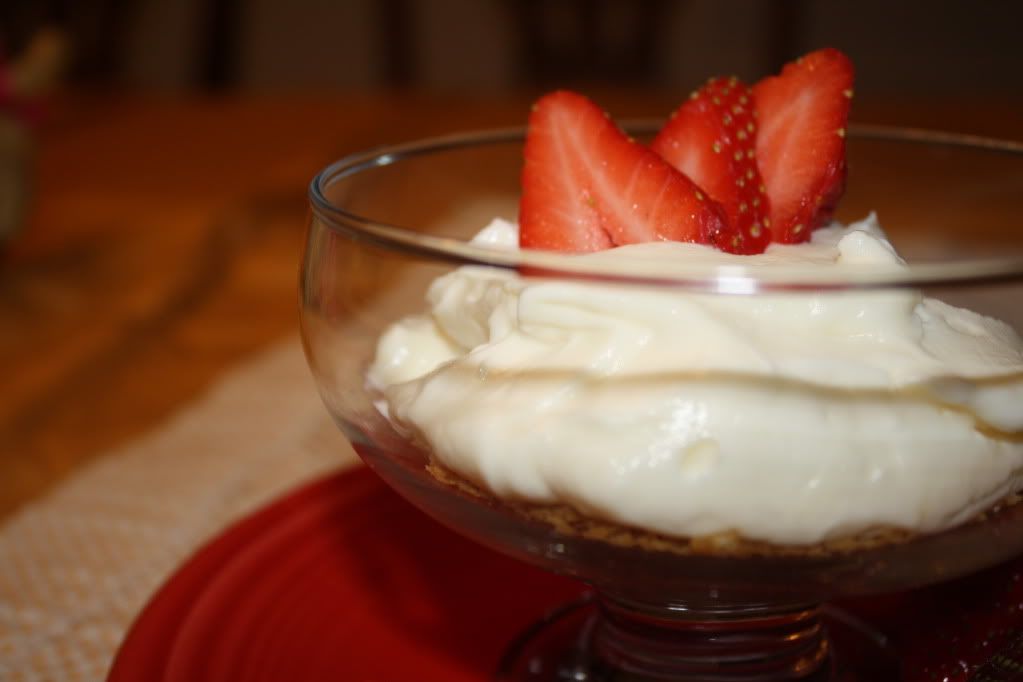 White Chocolate Cheesecake
2T graham cracker crumbs
1tsp I Can't Believe It's Not Butter Light
1tsp splenda
1.5C non-fat plain yogurt
1tsp (heaping) sf/ff cheesecake flavored pudding mix, dry
1tsp (heaping) sf/ff white chocolate flavored pudding mix, dry
2 muffin cup liners
Directions:
Crust
Preheat oven to 350.
Melt butter in a small bowl.
Mix in splenda and graham cracker crumbs. (If you find that you need more butter, spray a couple squirts of fat free butter spray in there!)
Divide graham cracker crumbs between the two muffin cup liners and gently press.
Bake for 8-10 minutes.
Cheesecake
Whisk together yogurt and pudding mixes and chill in the refrigerator for at least 30 minute to an hour.
Once crusts are cooled, divide the cheesecake mixture into each cup. (This crust is not a dense crust, so it will likely be easier to just eat it right out of the cup with a spoon instead of trying to take it out of the paper, but see what works for you!)
Top with cool whip or a strawberry!
Note: If you use Fiber One yogurt, it might be possible to take this down one more point, but I'm not sure. Let me know if anyone tries it!
Nutrition Info: Fat 1.3, Carb 8.0, Fiber 0, Protein 5.6