Let me start out by saying I hate blue cheese. I
want
to like it, I really do, but every time I order anything containing blue cheese I am sorely disappointed, and kicking myself because I knew better Alas, I never seem to learn my lesson and I keep ordering the stuff figuring one day I'll force myself to like it. Don't ask why I feel the need to like something I don't really like, just keep reading.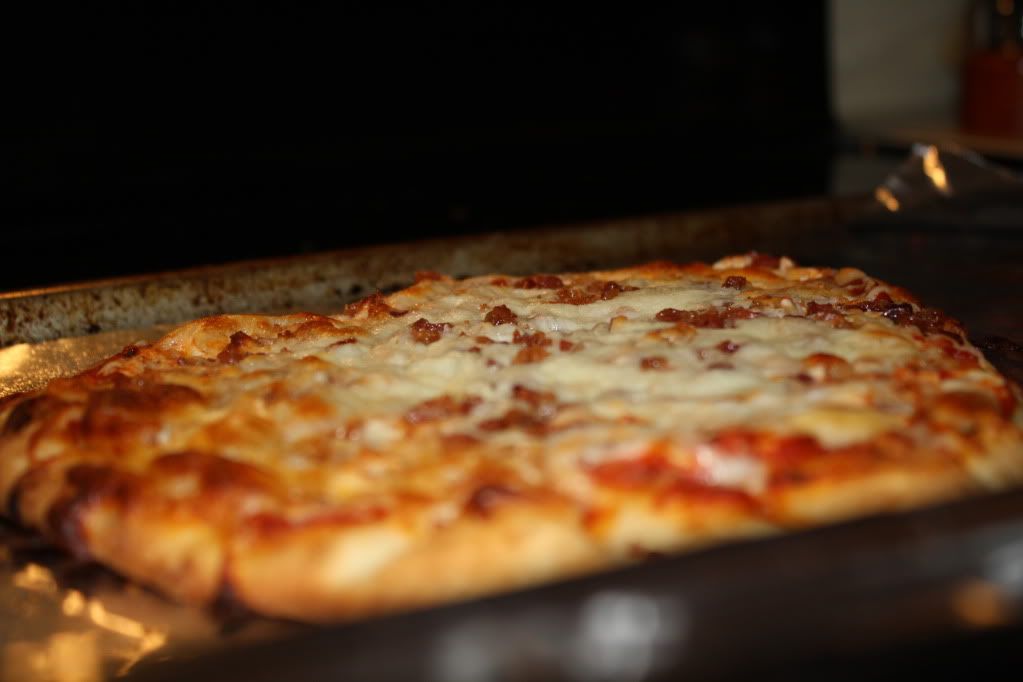 While on our honeymoon in the Bahamas last month, there was a little outdoor pizzeria (I know, pizza in the Bahamas?) where you could sit on comfy sofas and look out at the ocean while eating. Aside from the killer view, the pizza was amazing! We were shocked! Every day they had a new special, or you could just order whatever toppings you normally like. It became one of our favorite lunch spots for the week we were there. Who couldn't get used to this? Sigh...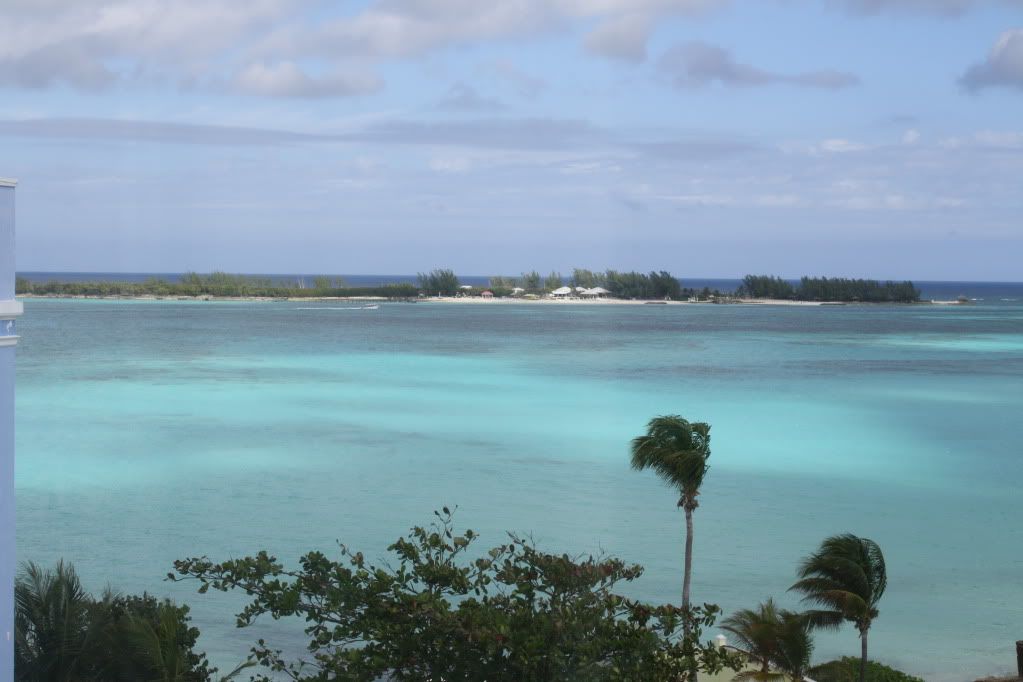 On our last day there, about thirty minutes before we had to catch the bus back to the airport I decided we should get one last pizza to go. It was right around lunch time and airport food is crazy expensive, so I stepped up to place my order and was told that bacon and blue cheese was the special of the day. Awesome, I hate blue cheese, sign me up! So we got our pizzas, headed to the airport and after checking in we sat there eating our pizzas waiting for our flight. I was reluctant and positive that after one bite I'd have to find a second, more palatable lunch, but it was honestly one of the best pizzas I'd ever had! I was so bummed that I could have been eating those all week long! So of course I had to come home and recreate the masterpiece.
Bacon and Blue Cheese Pizza
Your points will be determined by what size crust you use and how much of the toppings/sauce you put on the pizza. Get your calculator and measuring cups out!
personal pizza crust (you could use cauliflower pizza crust, store bought, or Naan which is what I used here. Its higher in points, but one of my most favorite pizza canvases. Calculate points accordingly!)
blue cheese
bacon bits
fat free sour cream
mozzarella cheese
marinara sauce
Directions:
Spread marinara sauce over pizza crust.
To soften the strong flavor of the cream cheese, I mix a little sour cream in with the crumbled blue cheese, mash it together with the back of a fork, and drop small spoonfuls onto the pizza crust. Spread around.
Top with bacon bits and mozzarella cheese.
Bake at 400 for 15-20 minutes until cheese is melted.
Linked:
http://www.foodonthetable.com/blog/
http://kellythekitchenkop.com/category/real-food-wednesdays