Do you like eating a
lot
of food and still having
little
pants? Then today is for you! I made these one night for myself when the rest of the family was having pizza. Homemade pizza, but still more points than I wanted to spend on dinner, so I made these pizzas instead. I really love portabello mushrooms, they are so versatile and delicious! Be on the lookout for more points friendly portabello recipes soon.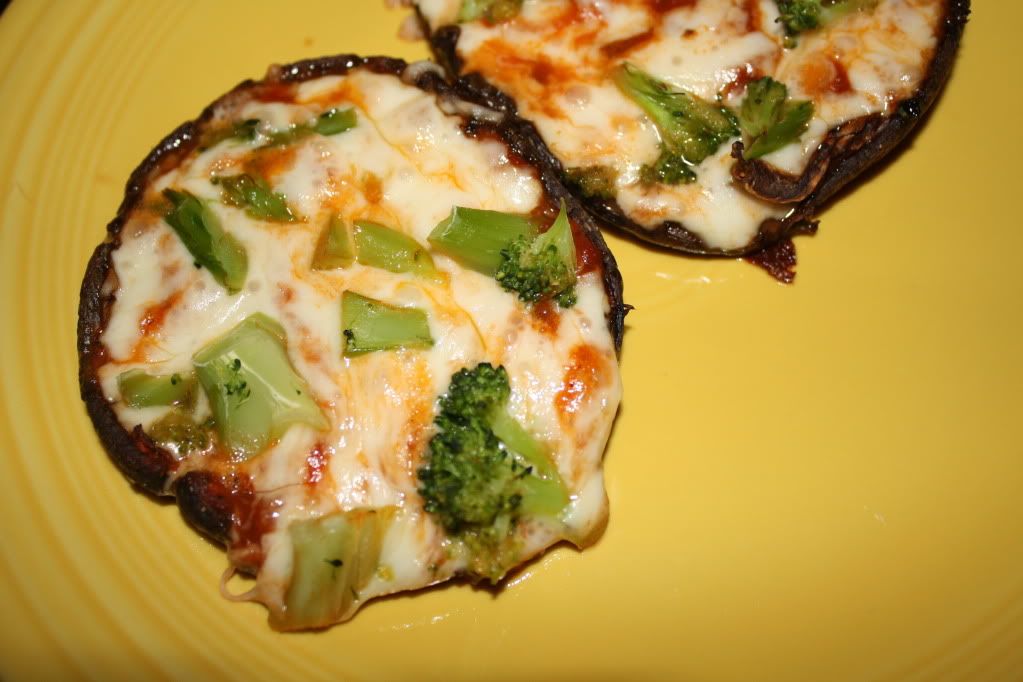 This meal is so filling and delicious and I think you will be pleased with its points value. Make sure you only use zero point veggies as a topping unless you want to count the extra points. I can't tell you the exact points or the WW police will come after me, but I can tell you that by my calculations (and with the specific brands I used) for the recipe as written (BOTH pizzas!), the points value rhymes with hive. And dive. Wink.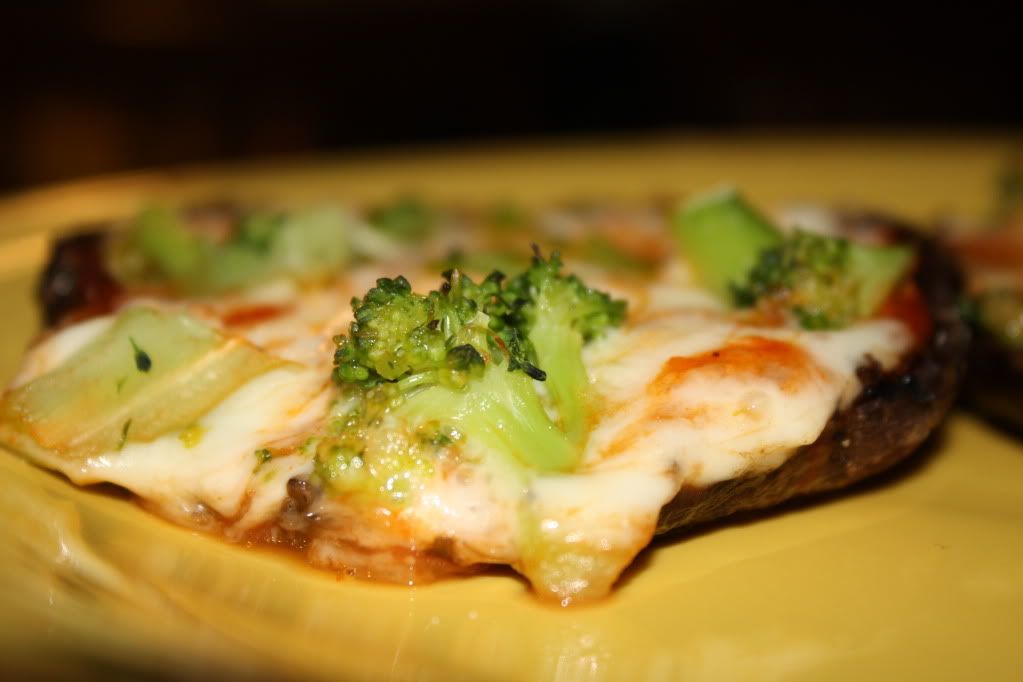 Portabello Pizzas
1/2C reduced fat shredded mozzarella cheese
1/4 cup marinara or pizza sauce (I used Prego Traditional)
2 portabellos
toppings (unless you are using 0 point vegetables, make sure you count any additional points added by your toppings!)
Directions:
Preheat oven to 400.
Scoop out stem and gills from the inside of the mushroom cap.
Spray a foil lined baking sheet with cooking spray.
Place mushrooms top side down on the sheet and divide marinara sauce between the two caps.
Finish with cheese and toppings.
Bake for 10-15 minutes until cheese is melted.