This is the easiest appetizer recipe I'll post all week, so if you're aiming for super easy, today is for you! I can't take credit for this one. Its genius, and delicious, and I wish I could claim it as my own. But alas, you can thank the friendly old lady at my grocery store who was sampling this snack the other day. I don't normally eat samples at the grocery store (unless its Costco, we can make a meal out of the samples at that place), but this one called to me.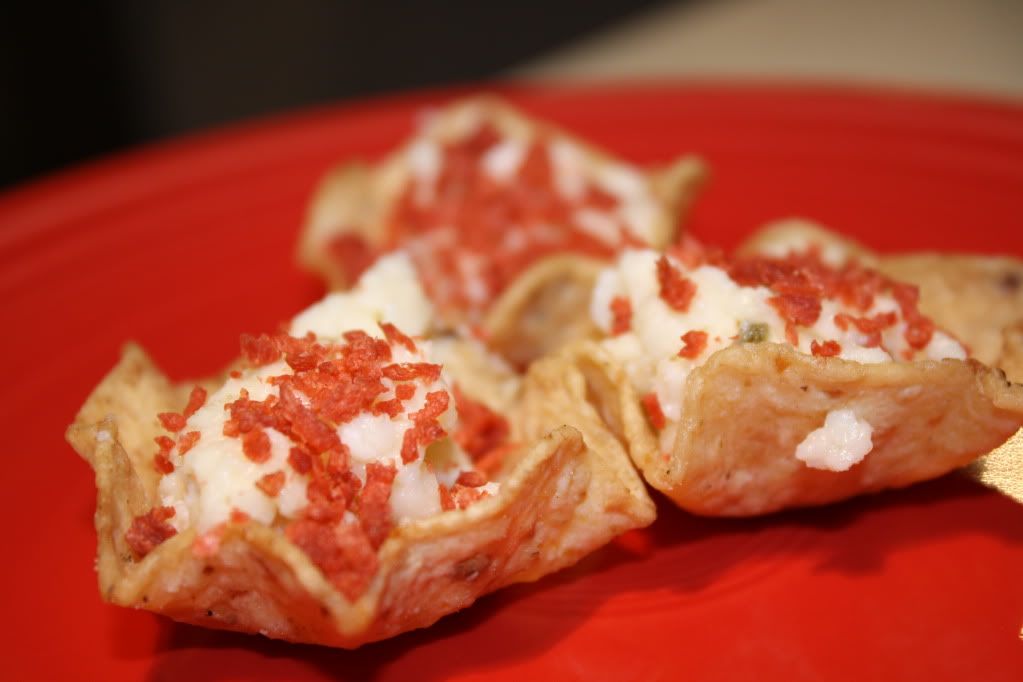 It couldn't be easier to throw together and its such a perfect little snack to pick up and pop in your mouth while rooting for the Packers. Okay, okay, no hate mail please if you're a Steelers fan! We aren't really fans of either in our house, but out of the two choices...Go Packers!
Moving on, you only need three ingredients for this snack. One of them is a cheese spread called "
Mrs Bonnie's Gourmet
."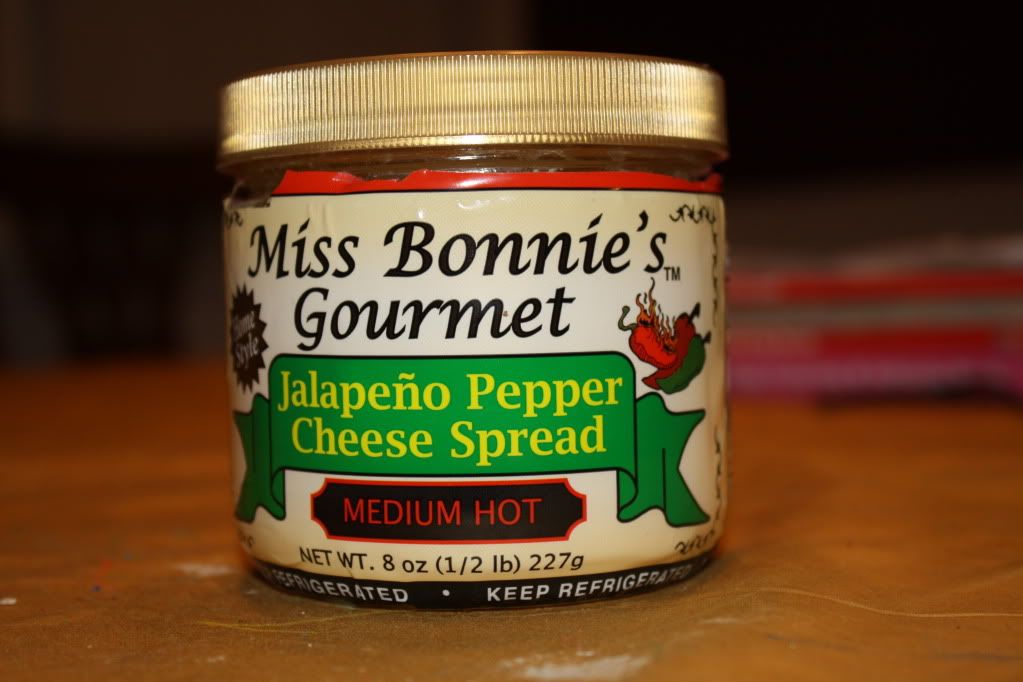 I'd never heard of it or purchased it before the snack pusher lady at Kroger got a hold of me. I'm such a sucker, people like that see me coming from a mile away. I'm so glad I found this product though, because its delicious! They have lots of different flavors, the Jalapeno is the only one I've tried. If you can't find this in your store I'm sure there is something comparable you could use. Its called a "spread" but its not really smooth. Its more chunky, like pimento cheese, very cheesy. Not like fake, processed spreads. Also just a note about the jalapeno spread, it says its "medium hot" on the front of the container, but its very mild. My almost two-year old ate tons of these. Enjoy!
Jalapeno Bacon Bites
Mrs. Bonnie's Gourmet Jalapeno Spread (or similar)
bacon bits
tortilla scoop chips
Directions:
Spoon cheese into chips and top with bacon bits. That's it!