Oh yeah. We're going there. Now, to be honest, I'm not a huge Big Mac fan but I do love burgers. This is super quick and easy and satisfies my burger craving without costing me a day's worth of points. The trick to this one is a really low point veggie burger and Montreal steak seasoning. The seasoning really makes the veggie burger taste beefy and flavorful. Now, don't laugh at me, but when I made this I didn't have any hamburger buns, but I did have hot dog buns. So, I used that instead and just cut the burger in half! It worked perfectly and the buns I use (Whitewheat) are actually one less point for a hot dog bun than a hamburger bun. Score! (Since writing this I've since learned that Sara Lee Delightful Buns are the best bargain out there, two points for hamburger or hot dog!)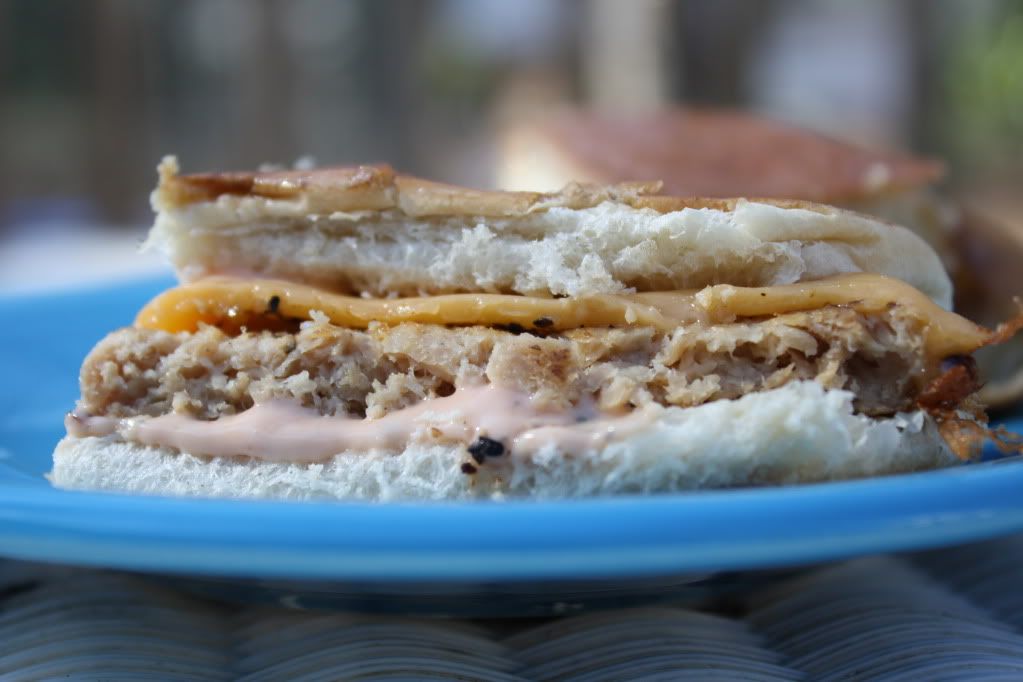 I also really love the sauce that goes on this burger. I got the idea from my friend Sheree who passed on a
Hungry Girl
newsletter outlining how to make your own Mac Snack Wrap. I loved the idea of the sauce using ranch dressing and mayo. I also added a little ketchup in the mix and it was fabulous! I'm going to start mixing it up to go on everything. This is definitely going to be one of my new go-to lunches/dinners (hell, why not breakfast?) when I need something low point and fast. As in, a quick FIX. (P.S.that was a hint to the points value of this meal, if you use the brands I've listed, but as always, double check for yourself!)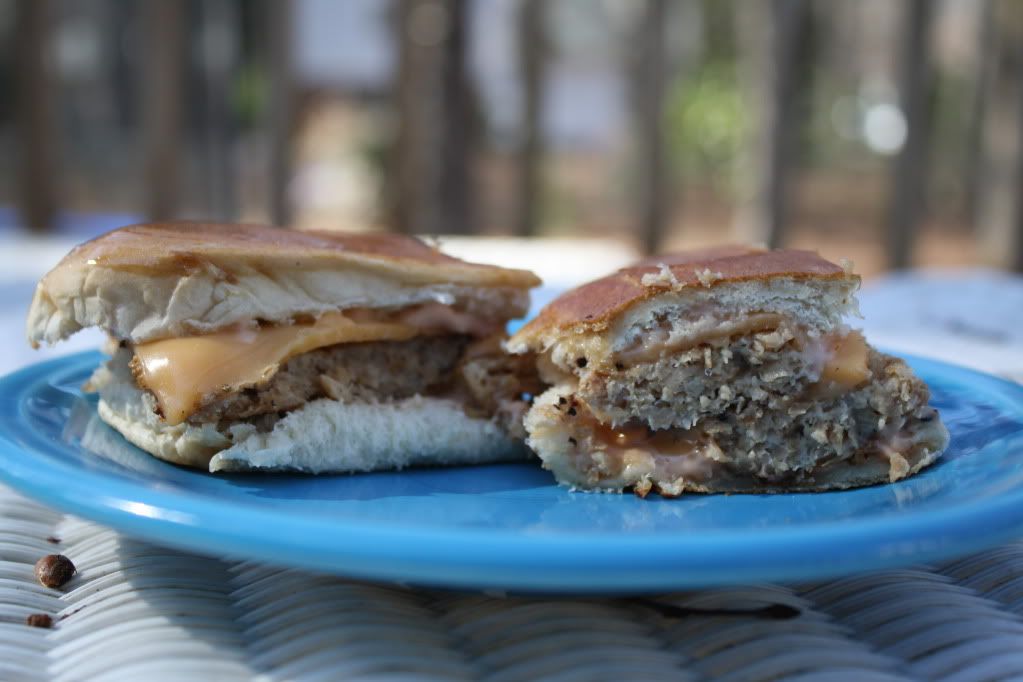 Skinny Big Mac
1 Orginial Vegan Boca Burger
1 slice of FF american cheese
1 Whitewheat hot dog bun OR 1 Sara Lee Delightful Hamburger Bun
Montreal steak seasoning
1t light mayo
1t light ranch (I like Litehouse Lite Ranch - found in the refrigerated section with the salads)
1t ketchup
Directions:
Preheat a skillet on medium and spray with cooking spray.
Place veggie burger in skillet and sprinkle both sides with Montreal steak seasoning.
Cook on both sides until done, melt cheese on top.
Spoon sauce onto bun and add burger. (If you're using a hot dog but, cut the burger in half)
Wipe out the skillet and spray once more with cooking spray.
Place the entire sandwich in the skillet for about 1-2 mins per side to lightly toast the bun.