You can't see me, but I'm actually jumping up and down right now. As I type. Its quite a difficult feat to accomplish, you should all be very impressed. I am so incredibly excited about today! I've been on a major snack kick lately. As we all know snacking can be very dangerous when trying to lose weight. One chip turns into three, which turns into thirty. Not good.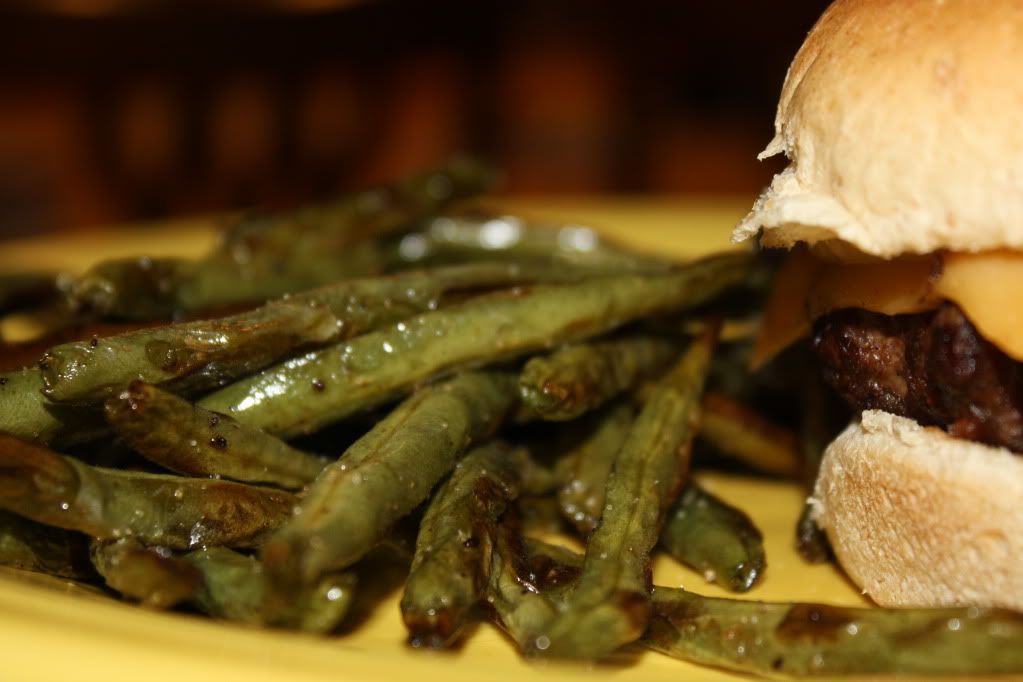 So I've been on the hunt for some tasty zero points snack items that I can grab when I have the munchies but can't afford to eat a whole bag of chips. Green beans are something I never (ever) buy fresh. To me they taste like dirty, grimy earth. I grew up on canned green beans and I much prefer them over fresh. Blame my mama if you want to (but don't say anything bad about her, or I'll have to hurt you), but its just the way I feel! When I came across this method, I knew there would be no way canned green beans would work for this because of the moisture in them.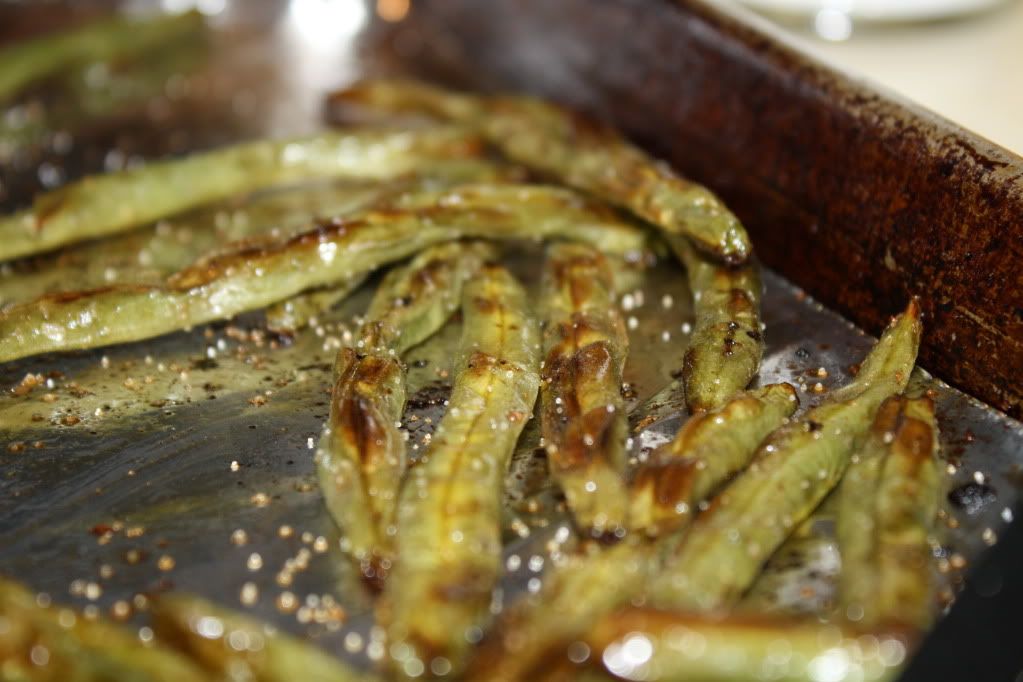 It was going to have to be fresh, so I bit the bullet, marched into Fresh Market (if you've never been there, you need to go to their website ASAP and see if there's one near you!) and walked out with two pounds of fresh green beans. These "fries" were SO good! They don't really taste like green beans at all, granted they don't taste exactly like french fries either, but still they totally satisfied my munchies. I make these several times a week, and especially on the weekends when the urge to snack is especially high. They are an amazing zero point snack!
Green Bean Fries
fresh green beans, with the ends snapped off
sea salt
cooking spray
Directions:
Preheat oven to 425.
Spray a baking sheet with cooking spray and toss green beans around (you may have to give them a little spray too.)
Sprinkle with sea salt.
Bake for 20-30 minutes until browned, flipping halfway through.