I came up with this recipe for my friend
Jamie
when she was in a breakfast slump and bored of her usual oatmeal in a bowl. This is really easy to make and super low in points, which is how I like my breakfasts to be! You can use any fruit you want for this oatmeal, I went with bananas.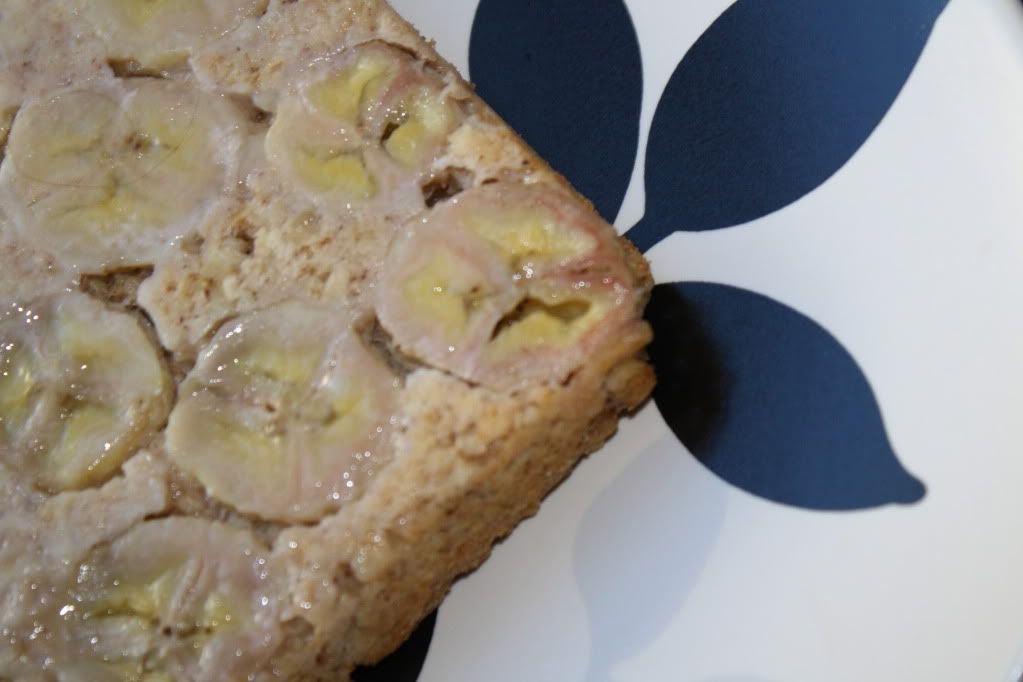 This is also an awesome time to put your
Capella Flavor Drops
to use! I added about ten drops of the French Toast flavor to this batch of oatmeal...heaven! There are two really exciting things about this recipe. Number one is that it freezes beautifully, you can cut up equal portions, individually wrap them in plastic wrap and grab them and go in the mornings! The other exciting fact is that no matter how you slice this thing, the points cannot be beaten. By my ingredient list six servings would be approximately 3 points a piece, and four servings (1/4 of the ENTIRE pan!) would only be about 5 points. If you cut them even smaller at eight servings you're only looking at 2 points! You could even make them into muffins! All very reasonable numbers for your morning meal. Top it with more fresh fruit or fat free cool whip, maybe even a drizzle of sugar free syrup. Yum!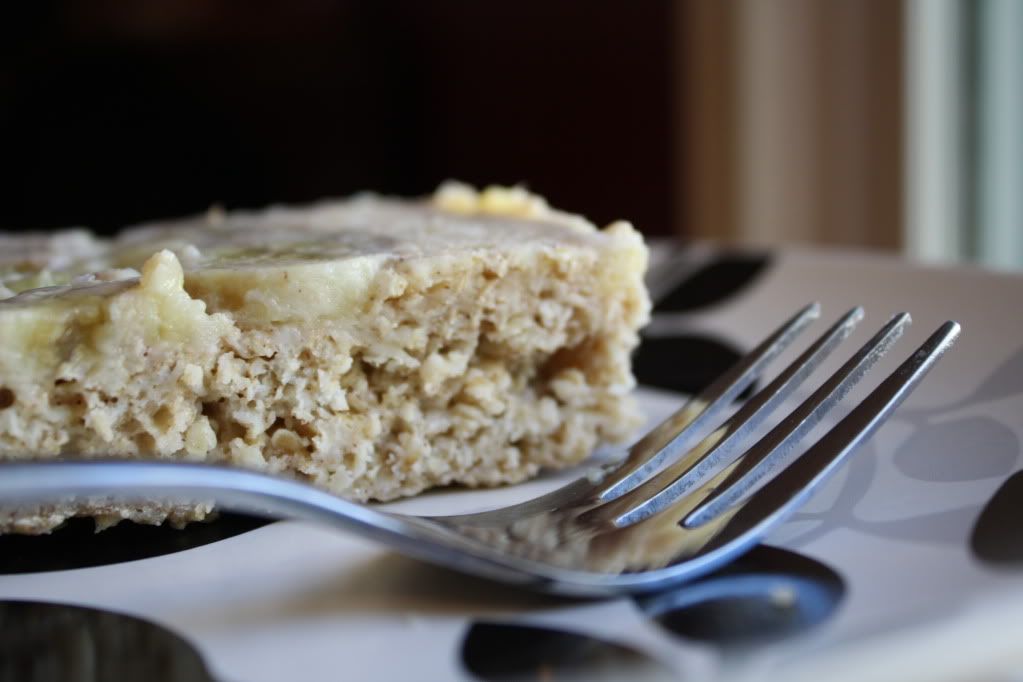 Upside Down Baked Oatmeal
2 bananas (or other fruit of your choice)
2 c. uncooked oats
1 1/2 t. baking powder
1/2 t. salt
1 c. lowfat milk
1 egg white
1/2 c. unsweetened applesauce
1/4 c. Splenda
1 t. vanilla extract (or Capella Flavor Drops of your choice!)
1 t. ground cinnamon
Directions:
Preheat oven to 350. Spray an 8x8 pan with cooking spray.
Slice bananas and arrange in the bottom of the pan.
Combine wet ingredients and then add in dry ingredients. Mix well.
Pour mixture into pan, and bake for 35-45 minutes, until a toothpick inserted into the center comes out clean.
Adapted from:
http://www.3fatchicks.com/forum/breakfast-ideas-phase-2/83187-baked-oatmeal.html
and
http://www.healthyfoodforliving.com/?p=12247