You probably have no idea where I'm going today with a title like "Purple Popcorn," but its really just a dressed up old favorite.
Roasted Cauliflower
has become one of my most favorite snacks, and I wanted to come up with a way to change it up a little. While browsing in the produce section the other day, I came across purple cauliflower. I'd seen it before but never tried it and I saw the potential for a unique dish so I grabbed some.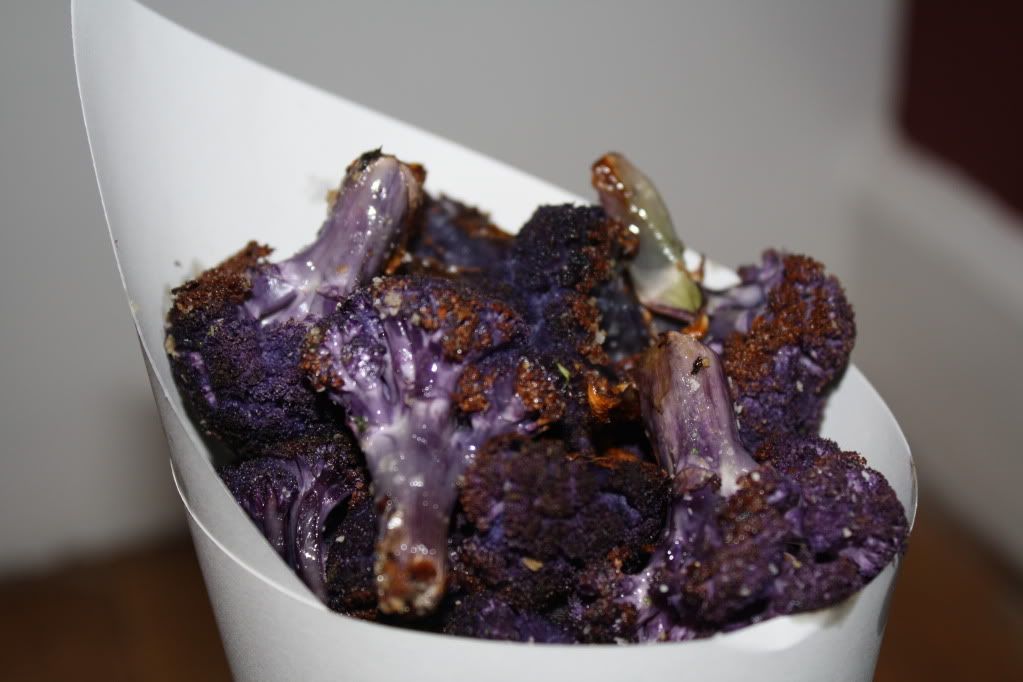 You can certainly do this with regular old white cauliflower, and it would probably look more like actual popcorn if you did, but "Purple Popcorn" has a fun little ring to it, right? My two-year old insisted on calling this "candy flower" instead of cauliflower, and who am I to spoil her fun? For this recipe all you need is a good popcorn seasoning, like one of these:
Although, I'd advise against a sweet flavoring, I'm not sure how well that would mesh with the cauliflower. I used white cheddar for my popcorn and it was delicious! Make this for your next family movie night and you'll be surprised to see your little ones gobble it up just like they would regular popcorn!
Purple Popcorn
1 head of purple cauliflower

Popcorn seasoning

Butter flavored cooking spray
Directions:
Preheat oven to 425.
Cut cauliflower into popcorn sized florets.
Spray foil lined pan with butter flavored cooking spray and spread out cauliflower.
Spray again and sprinkle on the popcorn seasoning. Toss to coat.
Bake for 20-30 minutes, flipping once during cooking.