Along with the rest of you, I managed to gain the obligatory five pounds that just naturally comes along with Christmas vacation. So, if you're like me you are in desperate need of healthy foods! In the spirit of the new year, I have a confession to make. I'm having an extremely inappropriate affair with butternut squash. I have eaten it nearly every day for the past month. What can I say, we're in love! You may recall my post for
Spiced Butternut Squash
, which you should really try if you haven't. This roasted squash is my new favorite way to eat butternut squash. Roasting it brings out a totally different flavor than sauteing. It's hard to describe, but its almost a deep, nutty quality. A more sophisticated squash, shaped like a french fry.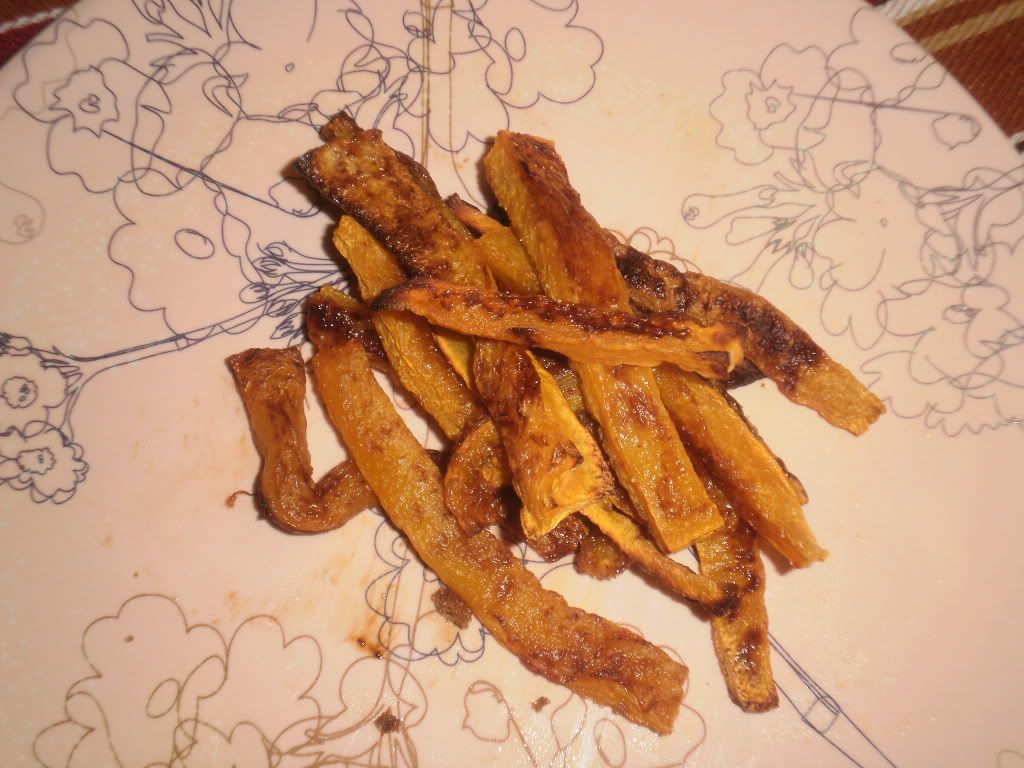 Now, these will not necessarily get as "crisp" as regular potato fries would if you were to bake them. If you've ever made sweet potato fries, they'll be close to that same consistency. They just don't get completely firm, as a typical french fry does. Regardless, I promise you won't even miss that crunch. I only tell you about this so that you won't think something is wrong after you bake them. These are the perfect combination of salty and sweet and a great side dish for any meal!
Butternut Squash Fries
1 butternut squash
2T brown sugar
salt
Directions:
Preheat oven to 425.
Peel and cut squash into fry sized pieces.
Toss with 2T brown sugar.
Lay flat on a baking sheet sprayed with cooking spray.
Sprinkle with salt.
Bake for 40 minutes, flipping halfway through. You'll know they're done when they start to brown.