If you don't like cheese and beer, this dip is not for you. And if you don't like cheese and beer, what in the world is wrong with you!? For some reason cheddar cheese and beer just mesh so well together.
Cheddar-Beer Fondue
for example, which I could probably just eat with a spoon if no one was looking. That goes for this dip as well (and while no one was looking, I
did
eat a spoonful of it...yes, I just admitted that).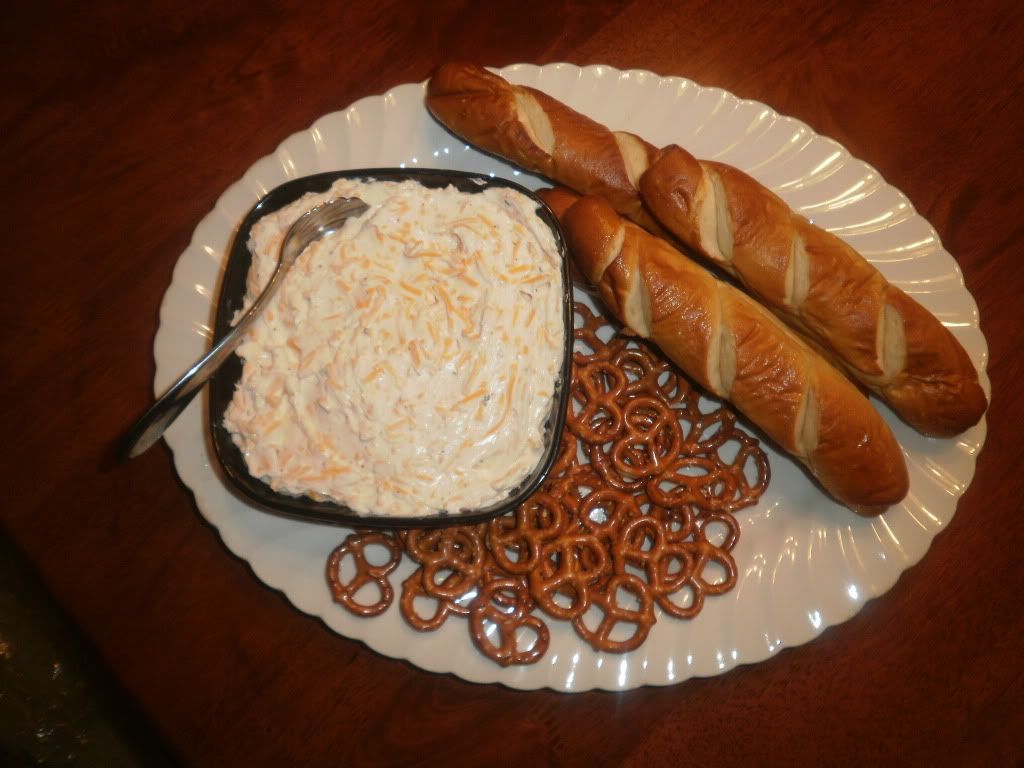 I opted to use some soft pretzel sticks and hard pretzels as dippers for this snack. Both were great, but I think the hard pretzels worked a little better since this is such a thick dip. A word of warning though, its super addictive! Make sure you bring it to a potluck or serve it at a party so you won't be tempted to eat it all yourself!
Cheddar Beer Dip
Source:
http://www.tasteofhome.com/Recipes/Beer-Dip
2 packages (8 ounces each) cream cheese, softened
1/3 cup beer or nonalcoholic beer
1 envelope ranch salad dressing mix
2 cups (8 ounces) shredded cheddar cheese
Pretzels
Directions:
In a large bowl, beat the cream cheese, beer and dressing until smooth. Stir in cheddar cheese. Serve with pretzels. Refrigerate leftovers. Yield
:
3-1/2 cups.