My two older children spent a long weekend with their great-grandmother recently due to having a couple teacher workdays off from school. While they were there, they visited an apple orchard and picked their own apples right from the trees. They had so much fun and brought home two giant bags full of apples.
We like apples and all, but I knew there was no way we'd eat them all before they went bad. So, we made apple chips! This would be infinitely easier with a mandolin, so if you have one, please use it. I almost lost at least three fingers trying to slice the apples so thin. And no one wants to come out with a finger when they reach in for an apple chip, so please be careful!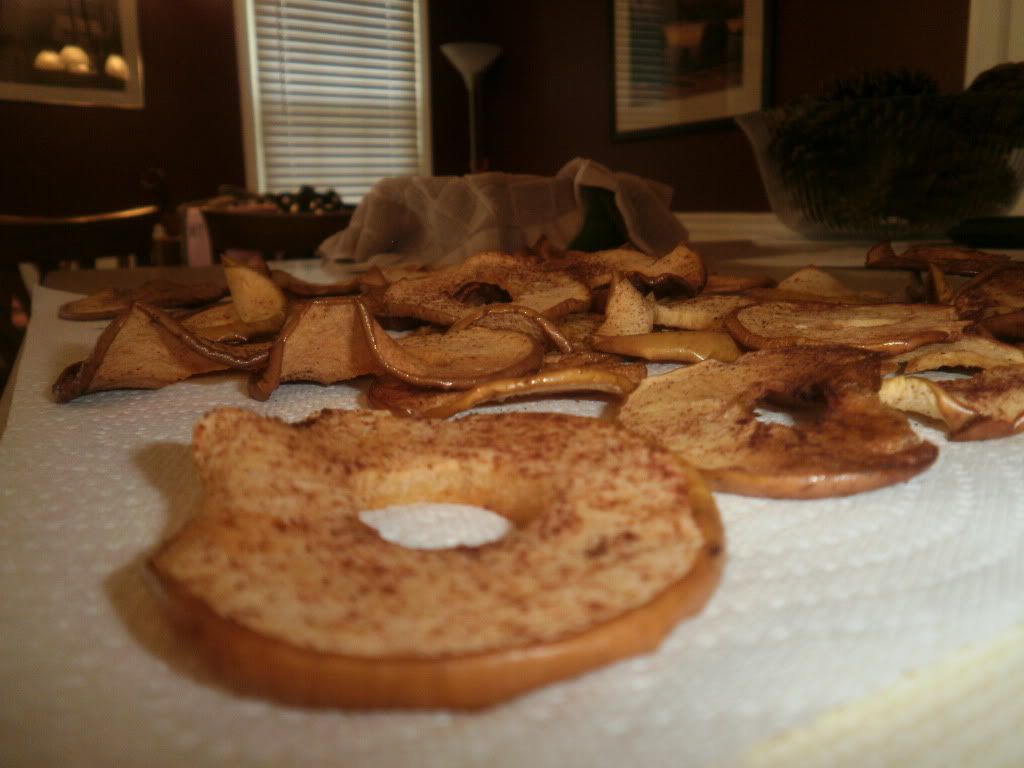 Cinnamon Apple Chips
4-5 medium apples (or as many as you want!)
cinnamon
Directions:
Preheat oven to 250.
Core apples and slice off the top and bottom of the apple.
Slice the apple as thinly as possible.
Lay on a greased baking sheet and sprinkle with cinnamon.
Bake for 1 hour, flipping halfway through. If they don't look done you may need to bake them another 10-20 mins.
Lay flat on a paper towel or rack to cool. They will crisp up as they cool off.