This is more of a meal suggestion than an actual recipe. There is something about the marriage of each element and flavor in this dinner that just
works
. You know how some things just jive? Peanut butter and jelly. Peas and carrots. Wine and cheese. You get the idea.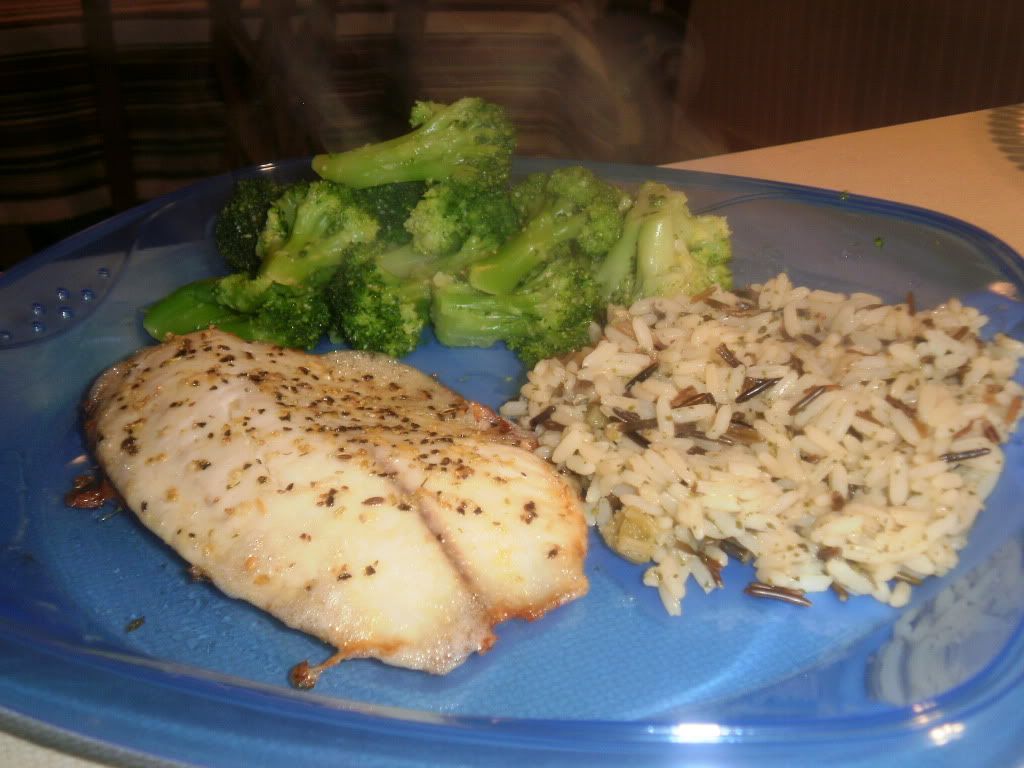 If you decide to try this meal out, you must promise me that you'll do it exactly as I've posted. Raise your right hand now, and
promise
.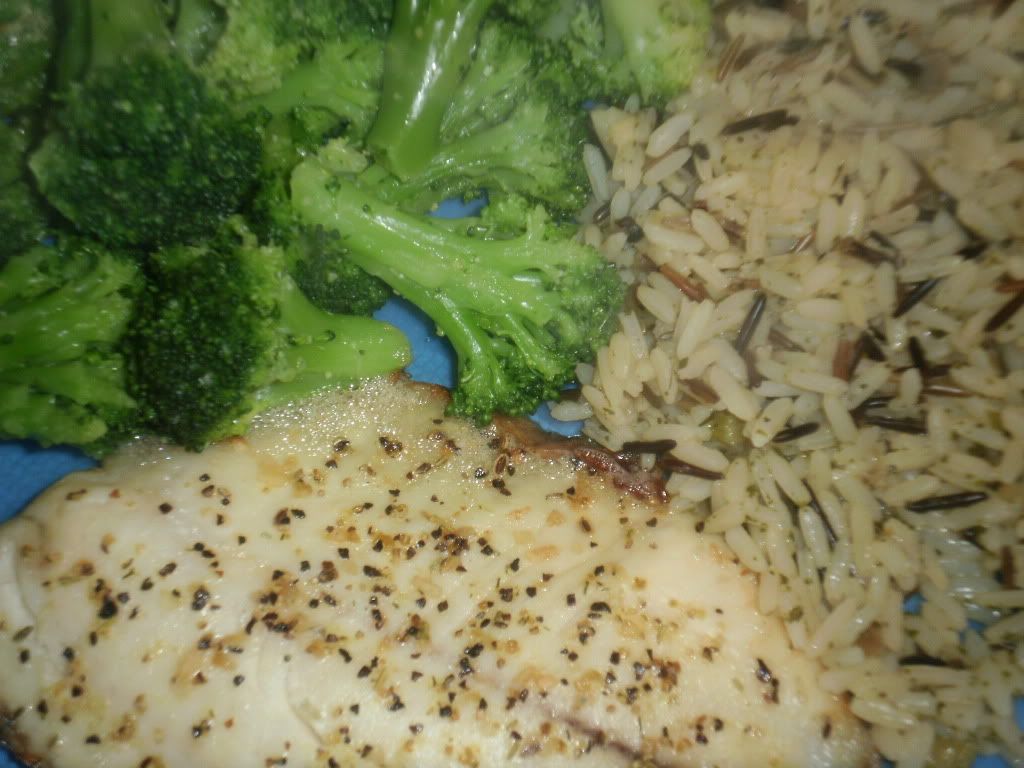 No, you can't use white rice. Or brown. Or any kind other than long grain and wild rice. You are also forbidden to use any seasoning that's not lemon-pepper. I will allow the substitution of a green vegetable item of your choice. See, I'm not
too
bossy. You can see I served broccoli (that I toss with garlic salt and butter spray), but this meal is also very good with asparagus or green beans. Enjoy!
Lemon Pepper Tilapia
wild rice (the box kind works just fine at my house!)
tilapia fillets
lemon pepper seasoning
Directions:
Preheat oven to 450.
Spray a baking sheet with non stick spray (I also line with foil) and lay tilapia on sheet.
Sprinkle with lemon pepper seasoning, turn and season the other side.
Bake for 10-15 minutes and serve with wild rice.