Asparagus have become the new broccoli at my house. I personally love most vegetables, even the ones many people don't like...
spinach, brussel sprouts
, etc. However, the family is pretty picky about their veggies which basically limits me to serving broccoli with dinner every night because its the one thing we all like. Well, move over broccoli, there's a new veggie in town!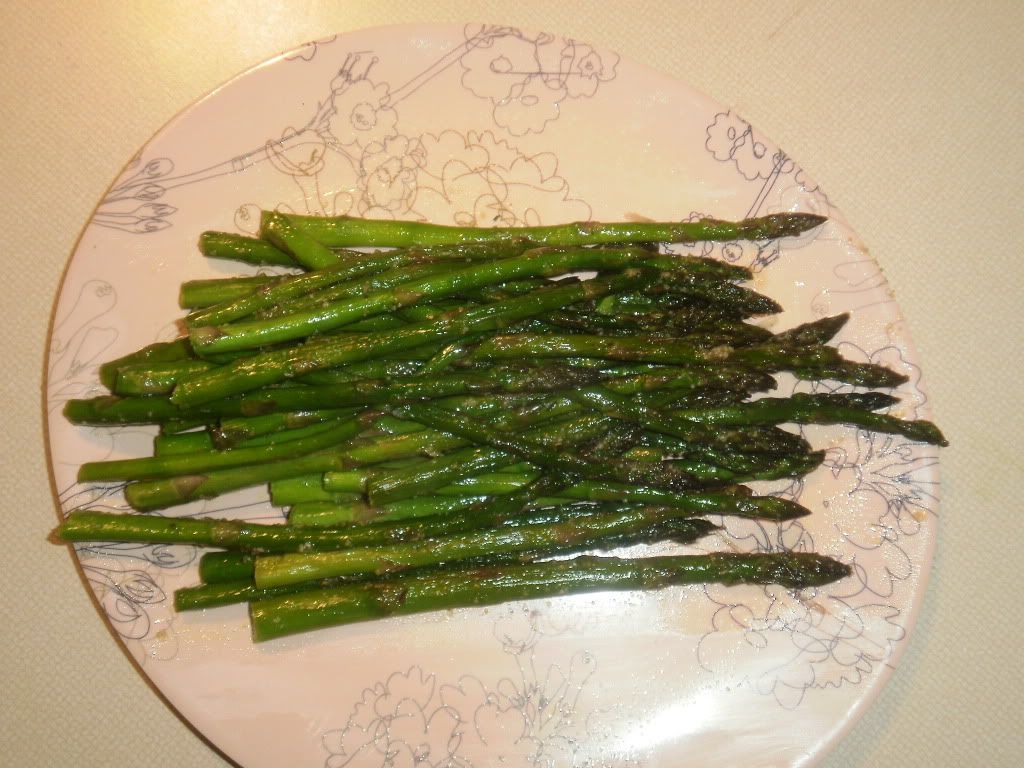 I'm thrilled to report that all three of my children love these garlic-butter asparagus. They are easy enough to be a perfect everyday side dish, yet classy enough to grace your Christmas table. I'm so happy to have another green vegetable to serve my family that won't end up in the trash!
Garlic-Butter Asparagus
1 bunch asparagus (try to avoid the thick ones, they are tough - the skinny ones are more tender)
1t garlic salt
butter flavored cooking spray
1/4C water
Directions:
Trim asparagus. You can take one and bend it until it snaps, and use that as a guide to cut all the others at the same length.
Heat a large non-stick skillet on medium high and spray with butter spray.
Place asparagus in skillet in a single layer.
Spray top again with butter spray.
Saute asparagus for 5 minutes and add garlic salt.
Add 1/4C water and cover asparagus, allowing them to steam for 5-10 minutes.
Asparagus will turn bright green when finished. Don't overcook or they'll be mushy!