With fresh veggie season right around the corner, I decided to pull out this old favorite! Its so easy that you don't even need measurements, you just throw it all in the pan and it does the rest. This is a fantastic side dish and even a satisfying meal if you're trying to keep it super light! If I have my way with my garden this year, grape tomatoes and zucchini will abound and this will surely be a summer staple. Enjoy!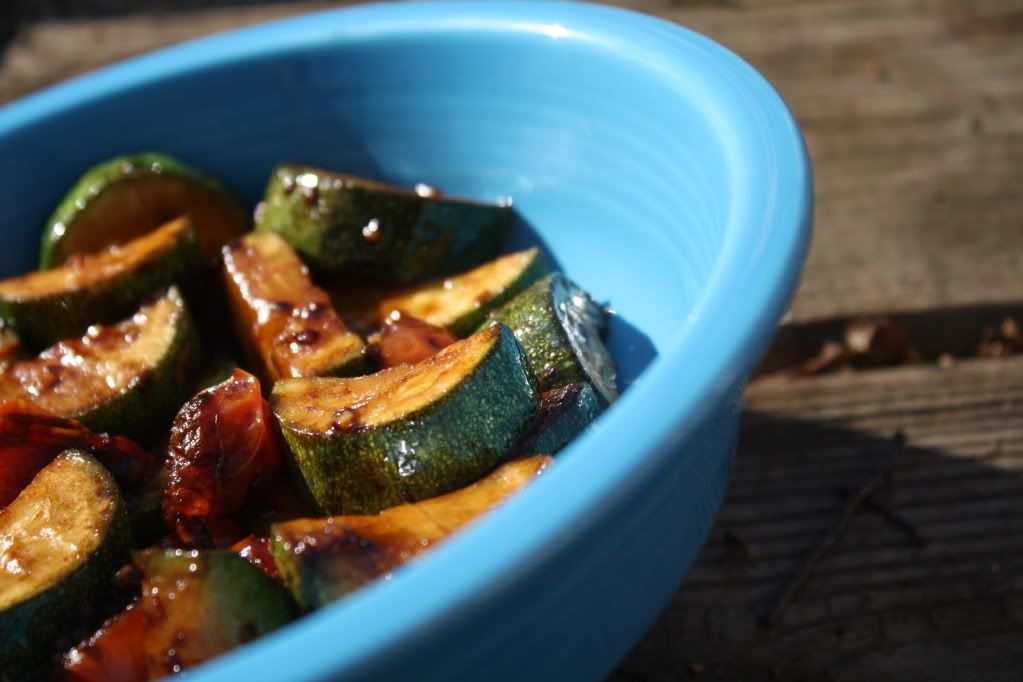 Balsamic Zuchinni & Grape Tomatoes
zuchinni, chopped

grape tomatoes, halved

1-3 cloves of garlic, chopped

cooking spray

balsamic vinegar
Directions:
Spray a large skillet with cooking spray.
Saute garlic for a few minutes to soften, then add vegetables.
Cook until tender and during the last few minutes of cooking, put a few dashes of balsamic vinegar in the skillet and toss to coat vegetables.