Alright, alright, this recipe isn't exactly going to get you the most for your points, BUT there is good news. First of all, these are the chewiest, fudgiest, chocolatiest, most decadent brownies I've ever tasted. Please look past all the words I just made up in that sentence. Second, the recipes only makes six brownies (or 12 mini muffins sized brownies) so surely your family will devour most of them leaving you with no choice but to only eat one. I love portion control!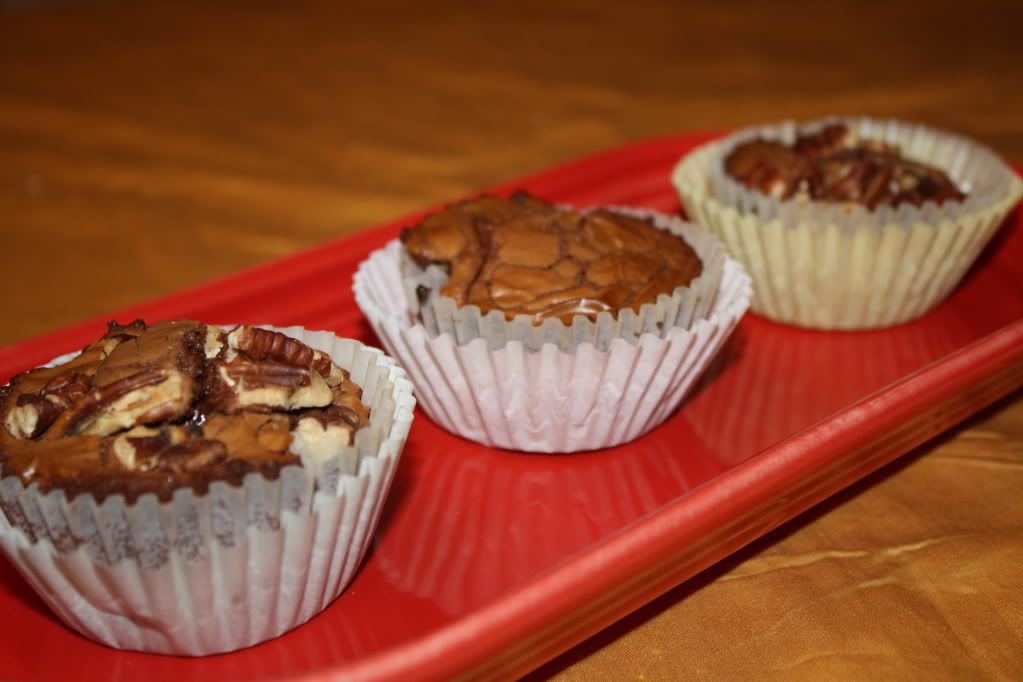 Besides, what kind of life would it be if we couldn't indulge once in a while? That's one of the reasons I absolutely love Weight Watchers, because nothing is off limits. You can basically eat anything you want in moderation, if you plan for it. So, plan to work these brownies into your week!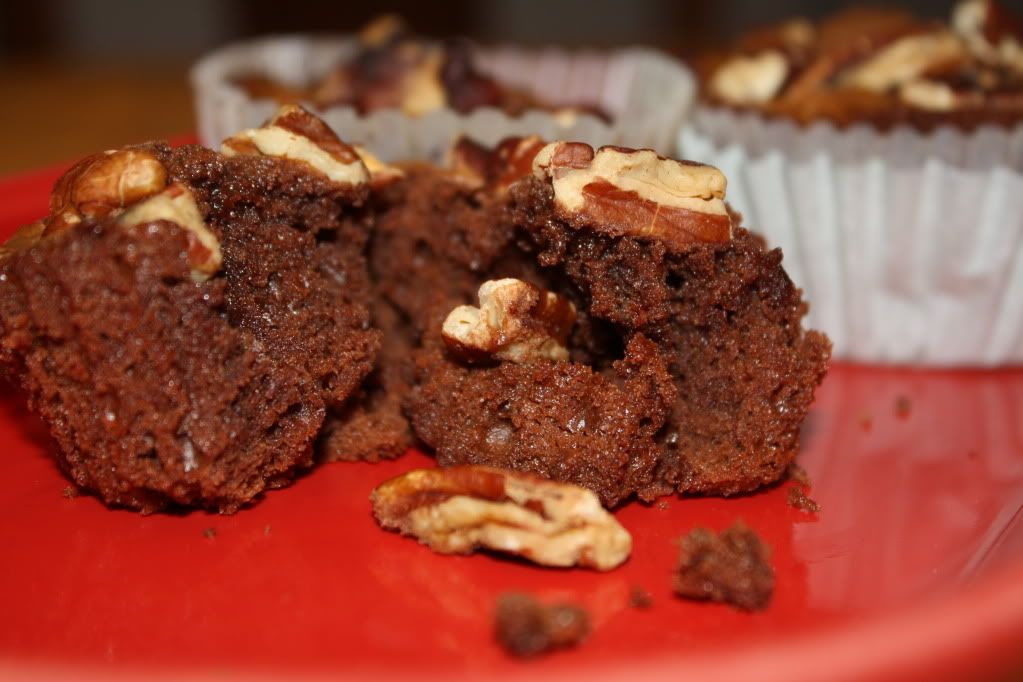 Nutella Fudge Brownies
6 servings @ 5p's
1/2 cup Nutella
1 large egg
5 tablespoons all-purpose flour
1/4 cup chopped hazelnuts (I didn't have hazelnuts, so I used pecans for some and left some plain. We actually decided at my house that we liked them better nut free!)
Heat the oven to 350 degrees. Line a 12-cup mini muffin pan with paper or foil liners.
Put the Nutella and egg in a medium bowl and whisk until smooth and well blended. Add the flour and whisk until blended.
Spoon the batter into the prepared muffin tins (about 3/4 full) and sprinkle with the chopped hazelnuts.
Bake until a pick comes out with wet, gooey crumbs, 11-12 minutes. Set on a rack to cool completely. Serve immediately or cover and store at room temperature for up to 3 days.