Alright, I'd like to know who is responsible for keeping eggplant away from me my entire life? Hmm? Anyone care to step up and admit it?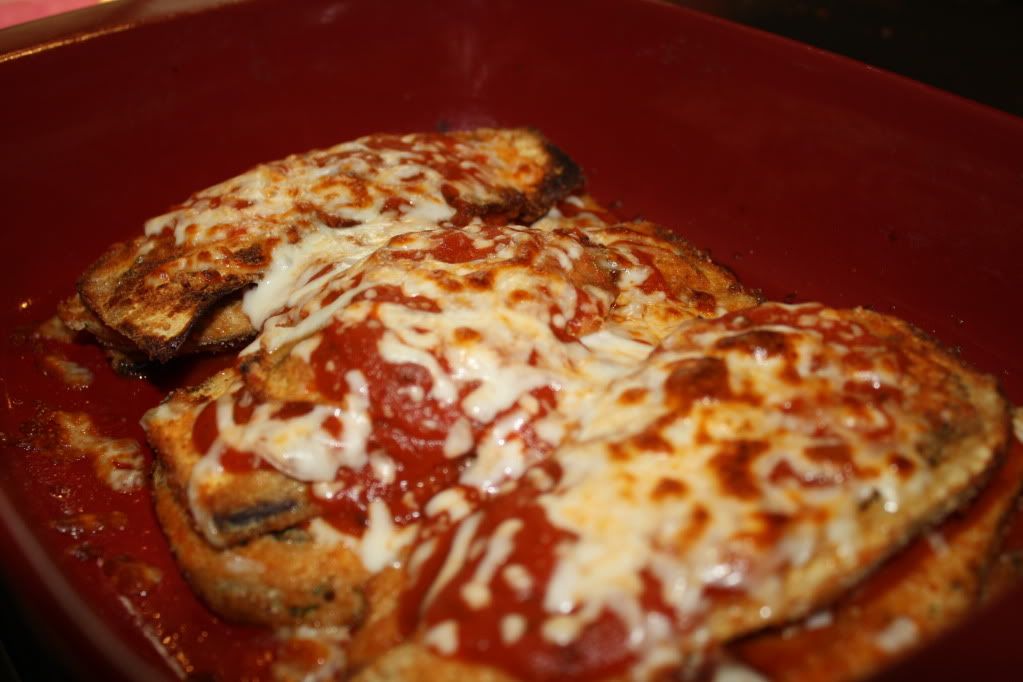 Seriously people, HOW have I missed out on this for the past 27 years??? Its not cool. Since veggies are your friend while trying to slim down, I'm always looking for new ones to try. Eggplant is a winner! So is this recipe at only 5p's for 1/3 of the whole pan!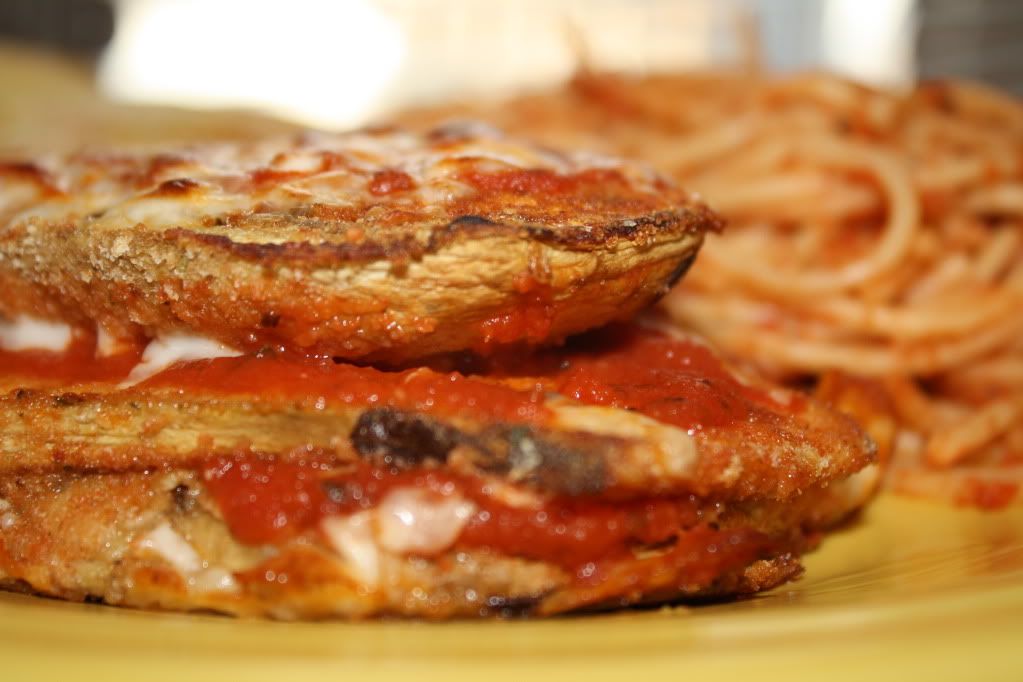 Eggplant Parmigiana
source: weightwatchers.com
cooking spray
1/3C Italian style breadcrumbs
1T Parmesan cheese
1tsp Italian seasoning
1/4t garlic powder
1 medium eggplant, raw
2 large egg whites, slightly beaten
1.5C canned tomato sauce
1/2C shredded mozzarella
Preheat oven to 350°F. Coat a 9 X 13-inch baking dish with cooking spray; set aside.
Combine bread crumbs, Parmesan cheese, Italian seasoning and garlic powder in a medium-size bowl; set aside. Remove skin from eggplant and trim off ends; slice eggplant into 1/2-inch-thick slices.

Dip eggplant first into egg whites and then into bread crumb mixture. Bake eggplant on a nonstick cookie sheet until lightly browned, about 20 to 25 minutes, flipping once.

Place a layer of eggplant on bottom of prepared baking dish, then add 1/3 of tomato sauce and 1/3 of mozzarella cheese. Repeat with 2 more layers in same order. Bake until cheese is melted and sauce is bubbling, about 10 minutes more. Slice into 4 pieces and serve.