This recipe takes a little patience, but the end result is worth it! The sauce takes quite a while to thicken up, but I promise it happens eventually. So save this one for a weekend, but make sure you save it, its delicious! Of course, being me, I had to change at least one thing about this recipe. It calls for chicken drumsticks, but I never have those on hand because we prefer boobies, so thats what I used. I'm sure its fine with either. So the next time you think about Chinese take out, try this instead, you won't be sorry!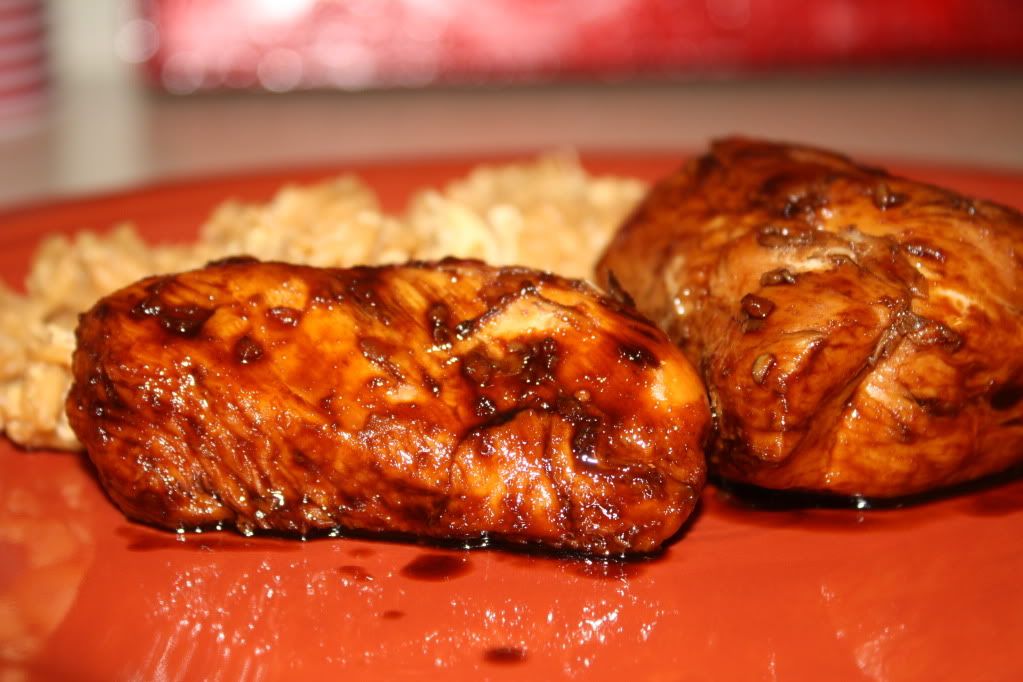 recipe

via

Gina's Skinny Recipes
8 medium chicken drumsticks, skin removed
Pam spray oil
1 cup water
1 Tbsp
Sriracha hot sauce
(more or less to taste)
1/2 cup balsamic vinegar
1/2 cup soy sauce
4 tsp
agave
nectar
(or sugar)
3 cloves garlic, crushed
1 tsp ginger, grated
2 Tbsp chives or scallions, chopped
1 tsp sesame seeds
In a heavy large saucepan, brown chicken on high for 3-4 minutes with a little spray oil. Add water, balsamic, soy sauce, agave, garlic, ginger, hot sauce and cook on high until liquid comes to a boil. Reduce heat to low and simmer, covered for about 20 minutes. Remove cover and bring heat to high, allowing sauce to reduce down, about 8-10 minutes, until it becomes a thick glaze, turning chicken occasionally. (Keep an eye on glaze, you don't want it to burn when it start becoming thick) Transfer chicken to a platter and pour glaze on top. Top with chives and sesame seeds and serve.