Ladies and Gentleman, I'm about to blow your mind. I know you probably think I've totally lost my marbles at this point after reading the post title today. When I first heard about this recipe from my friend
Jamie
(go say thanks to Jamie on her blog!) I thought it was impossible. No way will
that
be good. Well, it is. Really
really
good. Like, the week I first tried it, I ate pizza every night for dinner. Don't judge.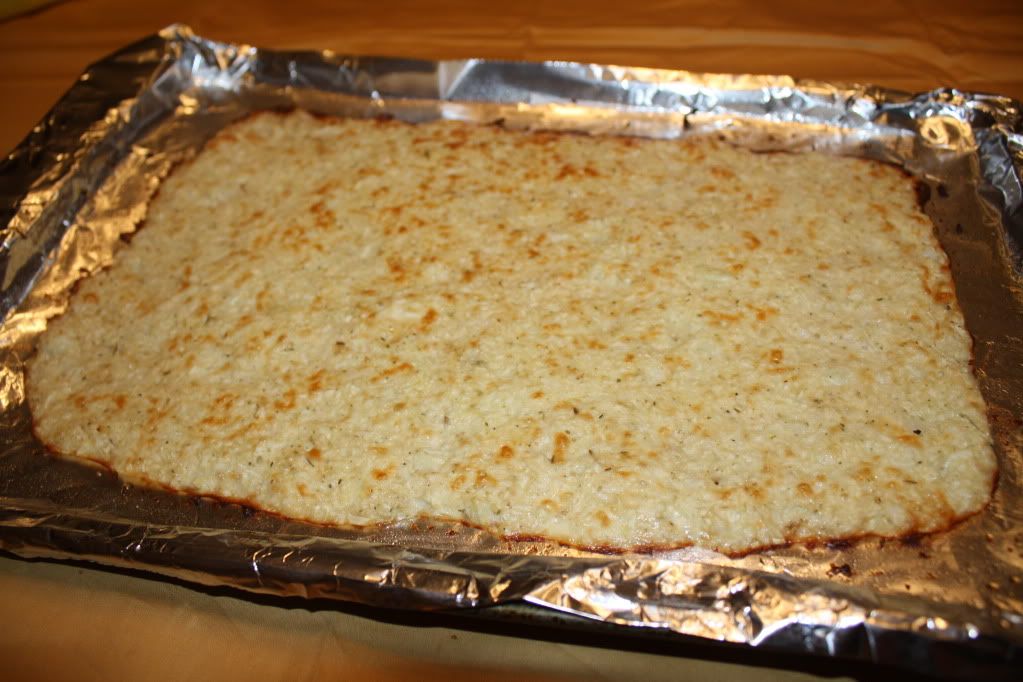 Now, I'm not going to lie. You're going to have to want this one. It takes a tiny bit of effort, and a food processor. I know, you're very confused. This blog is supposed to be filled with recipes you can make in your sleep. The bonus is that if you rice a whole of head cauliflower (I had a huge one), you could potentially get six to eight cups of "dough" to work with. That means you could potentially get four or five pizzas out of this recipe! You could even freeze it for future use.
Sometimes (okay, fine, most of the time) when I make this, I eat the entire pizza by myself. The points are phenomenal, the crust by itself is a mere 1+2, if you know what I mean, and topped with zero point veggies its a huge bargain. Although at those points you can afford to put just about anything on it! I am just over the moon with excitement about this recipe and I really hope that even though it sounds weird, you guys will give it a chance. I promise you won't be disappointed!
Cauliflower Pizza Crust
2C riced cauliflower
1t garlic salt
1/2t italian seasoning
1 egg white
1/2C reduced fat mozzarella cheese
toppings of your choice, also remember if you add more cheese on top to count it!
Directions:
Preheat oven to 425.
Cut cauliflower into small chunks and pulse in food processor until rice like consistency is met. It should look almost identical to rice.
Place in microwave safe bowl (after ricing) with plastic wrap on top and microwave for 1-2 minutes.
Mix cauliflower with remaining ingredients.
Spray a baking sheet with non-stick spray and form mixture into desired shape (spray it WELL, it has a tendency to stick).
Make sure its not too thin, somewhere around 1/4 an inch thick.
Bake for 15 minutes until slightly browned.
Remove and add your sauce and toppings.
Bake for another 5-10 minutes to melt cheese and cook toppings. You can also broil it at this stage if the edges of the pizza are looking too dark.